Best Vacuum for Beds in 2022 –

How to Keep Your Bed and Mattress Clean and Hygienic
* We select all products independently; however, we may earn affiliate commissions when you buy through links on our site.
Your bed may be nice and cozy, but you're not the only one thinking that.
The warmth, abundance of dead skin cells, and moisture from sweating create the most pleasant and enjoyable environment for viruses, bacteria, and dust mites as well. And you're sharing your bed with these nasty creatures!
But that's not all. Your bed is also infested with dead skin cells, sweat, body oils, fungal spores, and other nasties.
You might be thinking, "Yep, but I wash my sheets, it can't be that bad."
Using high-quality bed linen and washing your sheets once a week will protect your mattress to some extent. But the fact is, that it needs a more thorough cleanup to be hygienic. The video below from National Geographic did a  great job talking about the things you might didn't know about dust mites.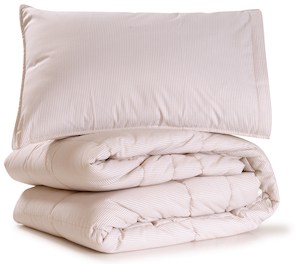 After all, all that nasty stuff is right there next to you during the night, and when you toss and turn, it gets wafted into the air you breathe in. Sounds pretty disgusting, right?
In this guide, we will tell you why you should be more careful about cleaning your bed and how to do it. But first, here are some of our favorite bed vacuums, cause you will need one once you know what's going on in your bed.
Add a header to begin generating the table of contents
The Most Important Features of a Bed Vacuum
These are the most important features when choosing a bed vacuum:
UV light

will eliminate viruses, bacteria, and dust mites.

Vibration and Suction

will loosen dust mites and suck them up

A HEPA Filter

will make sure only clean air is blown out

Lightweight and Ergonomic Design

will make the vacuum easy to handle
Vacuums for Beds - Our Top Picks
| Preview | Best Bedding Vacuum | Rating | Price |
| --- | --- | --- | --- |
| | Dibea Bed Vacuum Cleaner | | View on Amazon |
| | Housmile UV Light Vacuum Cleaner  | | View on Amazon |
Efficient and powerful bed vacuum that will help you keep your bed clean and hygienic.
Why buy this product: Your bed can be the home to some very disgusting stuff like dust mites, fungal spores, and bacteria. This bed vacuum from Dibea will help you keep your bed fresh, sanitary, and healthy by removing allergens and other dirt.
The UV light destroys bacteria and viruses while the high-frequency vibration, powerful suction, and soft brush roll thoroughly clean your mattress, bedding, couch, upholstered furniture, and many more.
The vacuum won't roll up your sheets, but it does give your bed that deep clean you need to get a good night's sleep. We also love the 6-stage HEPA filtration, which makes sure that the air is completely clean before it is pushed out of the vacuum.
All in all, this vacuum is an efficient and easy-to-use way of keeping your bed spotless.
UV sterilization for viruses and bacteria
The vacuum uses a 20cm wide 9W UV quartz light to sterilize the surface. It breaks up the molecular bonds in the DNA eliminating bacteria and viruses lurking in your bed.
This is one of the reasons we think bed vacuums are essential for homes with pets, kids, or allergies. Many people use a basic handheld vacuum for cleaning their mattresses, and it does lift up a lot of the dust and pet hair.
However, it's not just dust and hair you should be concerned about. When you spend the entire night in such close proximity to your mattress, you want it to be thoroughly clean. When you sleep, you will be breathing in everything that hides in that mattress. And you certainly don't want that to be viruses and bacteria.
Powerful motor
The high-power motor spins 33 000 rpm producing a high-frequency vibration that pulls out dander, dust, and other allergens from the surface of your mattress. With the powerful motor, this vacuum will beat out the dust hiding in your mattress, pillows, couch, and other upholstered furniture.
The motor also produces a 10 000 pa suction that reaches deep into the surface of the mattress, pulling up dust, dander, and other dirt that has been embedded to your mattress and bedding.
Soft brush roll
The soft brush roll of this Dibea bed vacuum gently engages the surface thoroughly cleaning it while also protecting the delicate material. While the brush roll carefully cleans your bed, the patented grille will prevent it from rolling your sheets or bedding.
6-stage HEPA filtration
We love the fact that this vacuum has an efficient 6-stage filtration system with a HEPA filter included. Having that capable filtration is important because you don't want all those disgusting particles that have been removed from your bed to be blown right back into the air.
The filtration system of this bed vacuum includes a cyclone separator system, primary cotton filter, HEPA precision filter, inlet and outlet cotton filtration, and an internal motor filter.
The HEPA filter catches 99.9% of particles as small as 0.3 microns to make sure the exhaust air is clean, and those allergens are not blown back into the air you breathe in your bedroom.
Large, easy-to-empty dirt cup
This vacuum is very easy to use, which is always important when you're trying to find an appliance that is efficient but makes your life easier as well. The washable 0.4L dirt bin is large and capable of holding a lot of dirt and hair.
Having a large dirt cup is especially vital for pet owners who share their bed with their pets since pet hair quickly fills up smaller dirt cups and blocks the suction.
Pros
+ Lightweight and easy to use design
+ High-power motor
+ Strong 10 000pa suction
+ Soft but efficient brush roll
+ UV quartz light for eliminating viruses and bacteria
+ Large washable dirt cup
+ Long power cord
+ 6-stage filtration
+ HEPA filter
Cons
- The handle design is not ideal
- The manual needs revision
300W high-power motor
10 000pa suction
Soft brush roll
9W UV quartz light
UV Tube Sterilization: 253 nm
Dust bin capacity: 400ml
Cord: 14.7 feet
Weight: 5.36 pounds
Dimensions: 12.2 x 8.7 x 10.2 inches
6-stage filtration:

Cyclone separator system
Primary cotton filter
HEPA precision filter
Inlet cotton filtration
Outlet cotton filtration
Internal motor filter
Housmile UV Light Vacuum Cleaner 
Excellent device for killing and removing dust mites. Perfect for homes with allergies.
Why buy this product: If you already have a handheld vacuum for vacuuming your mattress and bed, but you are concerned about dust mites, viruses, and bacteria, then this Housmile Anti-Dust Mites UV vacuum cleaner is perfect for you.
It will efficiently eliminate mites, bed bugs, and other micro-organisms to keep your bed hygienic. The beater pad vibrates at 3800 cycles per minute to beat out the dust mites and dirt, after which the 8500 kPa suction will pull it all in. Cleaning is finished off with a UV light and hot air blast. And because it has a HEPA filter, only clean air is blown out of this vacuum.
Your mattress, bedding, couch, or upholstered furniture will be left clean, fresh, and germ-free. It is the ideal appliance for allergy homes or homes with pets and kids.
Powerful vibration and suction
The beat pad vibrates at 3800 cycles per minute to beat out dust mites, dust, and dirt from your mattress. The high-speed vibration makes mites unlatch from the fibers, after which they can be collected and filtered in the vacuum's filtration system.
This Housmile vacuum also has an 8500Pa suction, which will lift off and remove all those dust mites that have been killed and brought to the surface. The suction is not as strong as regular vacuums, but it will definitely collect all those dead mites and leave the surface mite-free.
The two suction passages make sure the vacuum engages the surface and pulls up all loose dust and dirt. This vacuum will leave your mattress, bedding, and furniture clean and quickly ease those allergy symptoms you suffer from during the night.
UV light for eliminating dust mites
After the beater has loosened up dirt and dust mites, it's time for the powerful UV light to break the molecular bonds in the DNA destroying mites, bed bugs, viruses, and bacteria. 
The elimination rate of this vacuum for killing bed bugs, mites, micro-organisms, and bacteria is almost up to 99.7%! If you want an immaculate bed, then this vacuum is what you should opt for.
The pressure-sensitive rollers will only turn on the UV light when both sensors touch the surface to prevent UV leakage and damage to your eyes. This feature makes this vacuum very safe to use (for you, not the dust mites).
High-temperature hot blast
While the beater and UV light effectively do their job, there is a third function that ensures the cleanest of clean. A small vent spits out hot 131-degree air, which guarantees that your bed will be left sanitary.
The hot air also dries up any moisture in your bed while killing those dust mites and germs.
 Washable filter and dirt bin
To make sure that all those dead dust mites don't end up in the air, this Housmile Anti Mite Vacuum has a HEPA filter that captures 99.97% of particles as small as 0.3 microns and releases only clean and fresh air.
Although the filter is washable, if you use the vacuum frequently, filters will need to be changed every now and then. Luckily, new filters are available online, and you may want to grab a few spare ones when buying the vacuum.
Pros
+ Lightweight and easy to maneuver
+ High-power motor
+ UV light kills germs
+ Hot air for a thorough cleanup
+ Drying function eliminates moisture
+ Washable HEPA filter
+ Safe to use
+ Kills 99,7% of dust mites and other micro-organisms
Cons
- Small dirt cup
- The suction could be stronger
350W high-power motor
8500Pa suction
UV light
131-degree hot air
HEPA filter
Activated carbon filtration
UV Tube Sterilization: 253.7nm
Dust bin capacity: 160ml
Weight: 3.3 pounds
Dimensions:  9.9 x 4.7 x 6.8 inches
Cleaning guide – How to Use a Bed Vacuum to Keep Your Bed Clean and Hygienic
This cleaning guide will help you get the most out of your bed vacuum and keep your bed germ-free. We will tell you why you need to clean your bed and how to do it.
Let's dive in.
Why should I clean my mattress?
Cleaning the bedlinen may trick you into thinking your bed is clean, and the mattress does not need to be cleaned. The sheets protect it, and you even have a mattress pad, right? However, that is not enough to protect your mattress from dirt or to keep your bed clean.
You spend about one-third of your life in your bed, which is why the indoor air quality in your bedroom is a major concern. When you toss and turn in your bed during the night, all those small particles in your bed become airborne, causing you to breathe them in. Poor air quality in your bedroom may cause irritation in your eyes, sneezing, a stuffy nose, and affect the quality of your sleep.
Your bed and mattress are also a breeding ground for dust mites, which are one of the most common allergy triggers. Not regularly cleaning your bed may even trigger asthma, eczema, and rhinitis.
For people suffering from asthma or allergies, regularly cleaning and vacuuming your bed is absolutely a must. And we would recommend it for everyone since it's not just you and maybe your significant other sleeping in that bed:
On average, a mattress can house 2 million dust mites. Yuck!
And that's not all. You also sleep with
Dead skin flakes
Body oils
Sweat
Fungal spores
Bacteria
Pet Hair
Dust
All of this gunk builds up a little every day. And if you don't clean your bed routinely, you sir will be sleeping in a disgusting cocktail of all that nasty stuff.
Also, mattresses are expensive, and properly cleaning them will make them last longer – and save you a lot of money!
Should you vacuum your mattress?
Yes, you should definitely vacuum your mattress.
Bedlinen can be thrown in the laundry and washed in high temperatures. Many comforters, bedspreads, and pillows can be machine washed as well. But since you should never wash or soak your mattress, you should keep it clean by vacuuming.
Vacuuming your mattress will remove dust, dander, and other dirt that quickly builds up. Remember that you are spending about a third of your day in bed, and you want it to be clean to avoid any respiratory problems or difficulties sleeping. The vacuum cleaner is the easiest and most effective way to keep your bed clean.
How do you clean your bed?
To keep your bed clean, you should follow these steps.
Let your bed breathe. A slatted bed base will give your bed the ideal breathability. Still, you should let your mattress breathe by ventilating your bedroom every day in any case. When you get up in the morning, leave the bed to air for a while to remove the moisture before covering it with a bedspread.
Make your bed every morning to protect it from dust during the day.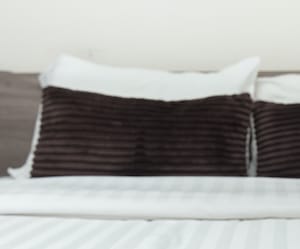 Wash your bed linen once a week. Check the label for instructions, and use high temperatures when possible. Using a dryer is also beneficial, as it will remove dust, dander, and hair.
Wash your mattress cover once a month if it is washable, and vacuum your mattress in the process. Use a bed vacuum to remove dust and dirt from the surface thoroughly.
Wash your comforter, pillow, and bedspread a couple of times every year, or more often if needed. Again, check the care label and use hot water and a dryer when possible.
Contrary to common belief, airing your mattress is not necessary. Beating out the dirt is an outdated practice. It will only compress the dust inside the mattress, making it more difficult to remove. Also, there is no point in taking out the mattress for airing, as the air outside is full of dust and in no way any cleaner than the air in your bedroom.
Let your bed breathe in the morning and ventilate your bedroom daily. To clean the mattress, vacuuming with a bed vacuum is the way to get the best results.
How do you deep clean a mattress at home?
1. Remove your sheets, pillowcases and mattress covers, and throw them in the washing machine.
You can also check the care label if you can machine wash the duvet and pillows as well. Washing all the bedding in hot water will help you remove any dust mites or their eggs, and keep your bed hygienic and fresh. Make sure to check the instructions first, but usually, cotton bedding can be cleaned in hot temperatures, while the duvet and pillows may need a lower temperature depending on their material.
2.

Use your bed vacuum to vacuum your mattress thoroughly.
Don't forget the sides, and pay special attention to creases and seams. If you don't have a bed vacuum, you can use your regular vacuum with an upholstery tool. However, if you have allergies, and you would like to keep your bed clean, fresh, and hygienic, we recommend a vacuum cleaner designed for beds and mattresses.


3.

Use an enzyme cleaner to treat any stains on your mattress
.
Remember that you should never soak your mattress, and it's highly important you use as little moisture as possible.
You can spray the enzyme cleaner on a white cloth and use the cloth to blot the stained area. Let the cleaner sit for a couple of minutes (according to instructions on the label) before removing it. Again, you should not apply water directly to the mattress, but apply cold water to a clean cloth and use that to blot the stain.
4.

Flip the mattress to vacuum and clean the other side as well.
In general, mattresses should be flipped about every three months, but you should check the manufacturer for detailed instructions. Flipping your mattress will help it last longer as it wears evenly on both sides.
5.

Protect your mattress by using a mattress cover and a fitted sheet you wash regularly.
This is a great way to prevent your mattress from getting stained, but it will also protect it from dust and moisture caused by sweating. If needed, you can even get a waterproof mattress cover.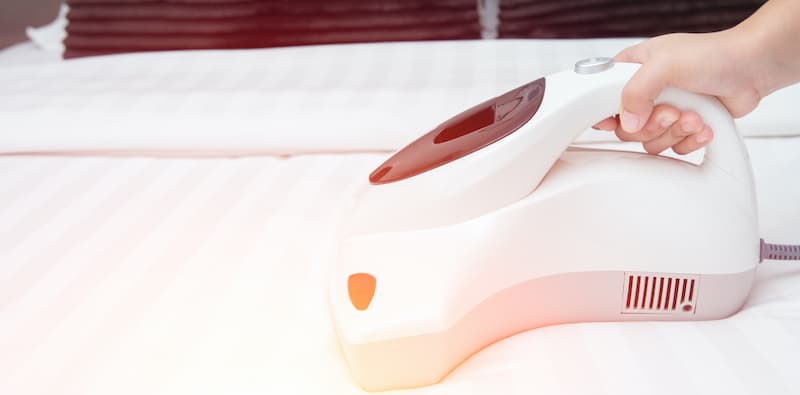 How often should I vacuum my bed?
You should vacuum your bed at least once a month. Or, if you don't have a washable mattress cover that protects your bed from dust, dirt, and moisture, you may have to vacuum your bed even weekly to keep it clean.
Dust, dander, sweat, and other dirt builds up, which is why we recommend vacuuming the mattress once a month, and more often if you sleep with your pets or your don't use a mattress cover. Letting the gunk build up will make cleaning more difficult later on.
A bed vacuum is a fantastic tool for thoroughly removing the nasty stuff from your mattress since it guides the suction to the surface. If you don't have one, you can also use the upholstery tool of your vacuum cleaner.
We do, however, recommend a bed vacuum for anyone suffering from asthma or allergies, since these vacuums are designed for the purpose.