* We select all products independently; however, we may earn affiliate commissions when you buy through links on our site.
The best shopping day of the year is fast approaching, and we're here to help you find the best Black Friday vacuum deals.
Black Friday is one of the best times of the year to find amazing discounts on those products you have been wanting to buy. You will find those awesome deals for basically every vacuum type and brand, making it the best day for shopping vacuum cleaners.
And even better: you will find fantastic deals all over the internet without having to join the madness that goes on in stores all over the country.
Get your shopping pants on, because here we go!
[toc]
Black Friday sales on Vacuum Cleaners
Coming up…
We will be updating the best Black Friday vacuum cleaner deals here as soon as they are released.
The Top 3 Black Friday Vacuum Deals in 2019
How to find the best deals on Black Friday?
Trying to land the best deal can be challenging because there are so many of them available on Black Friday. You can find discounts online and in-store, from retailers and brand stores… There is a plethora of deals going on, and you need to pick the best ones.
To find your dream products with a huge discount, you need to:
If you already have your eye set on a product, but you haven't yet made the decision to purchase it, then this is the time to act. Maybe the price has been a bit too high for your budget, or perhaps you haven't been sure if it's the best product for your needs. No matter what the reason for your hesitation is, now is the time to start going towards that final decision.
The only way to know if the product is right for you is to find out as much as you can about it. Read reviews and compare it to other similar products. You need to have your ducks in a row before Black Friday, or you might miss out on the best deals.
PetHairPatrol has researched and compared hundred of products, so if you feel you don't have the time for extensive research, just have a look at some of our top picks. If it can handle pet hair, it can handle every other mess as well. Our top pick are the best products in their category, and choosing one of them will not let you down.
Just make sure you have your top choices ready when the deals start popping up. Being prepared means, you will be able to catch the best discounts before the products run out.
Finding the deals and setting them side by side can be time-consuming, but you need to compare the deals on offer against each other to find the best ones. Also, you have to be quick because sometimes the deals are released at the last moment, and product may run out quickly.
First of all, you need to find out where the products you are looking for are sold. Which stores carry the product? Do they offer Black Friday deals? Are sales online or in-store?
When you find the stores that potentially offer the best deals, you need to figure out when they are released. Some stores wait until Black Friday, and some provide the information earlier.
Compare the deals and assess your situation. Should you just try to grab one of the deals that have been announced in advance, or are you going to risk it to see if better ones turn up?
If it all seems too much of a hassle, you can just follow this page. We will be researching and updating the best Black Friday vacuum deals throughout the weekend.
Planning is a big part of grabbing the best deals. As you know, it can be quite a mayhem out there when people try to dash in to try to grab one of the discounted products that may be limited to only a few. You need to carefully choose the store you decide to visit and arrive early as ques tend to form before stores open up.
The other option is to buy online. The benefits are that you can avoid the chaos and shop in many different stores at the same time. Shopping online is almost always the better option on Black Friday as you can grab many deals in a short time.
You need to be prepared. If you have not researched the products in advance and you have no idea what you're looking for the deal may be sold out before you decide to buy.
To make a quick decision, you should know your needs and know the products you are looking for. When the Black Friday deal for that vacuum pops up, you're ready to hit the buy button.
How do I know which vacuum to buy?
If your not sure which vacuum you should buy, let us help you out.
First, you need to figure out your needs.
Do you need a sturdy vacuum to vacuum the floors of your sizeable home?
Or do you need a smaller handheld vacuum for quick cleanups?
For many households the best option is a stick vacuum which is something in between – lightweight and can be used to vacuum floors, carpets and above floor areas.
Or maybe you just don't have the time for vacuuming and a robot vacuum would make your life a lot easier?
These are the types of vacuum cleaners and why you should invest in one: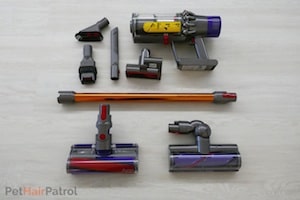 If you're not sure which type of vacuum is the ideal one for your home, you can find a comprehensive buying guide here.
Or if you already know the type of vacuum cleaner you want, but you're not sure which one is the right product, check out our comparison tables and reviews.
And once you have your eye set on that perfect vacuum cleaner, check out the best Black Friday vacuum deals and grab your's at a huge discount!
Should you buy online or in-store?
When it comes to Black Friday deals for vacuums, we always recommend buying online because
you can avoid the chaos
you have a better chance of landing a deal
you can go for many deals in different stores at once
you can save time
you can have the products delivered to your front door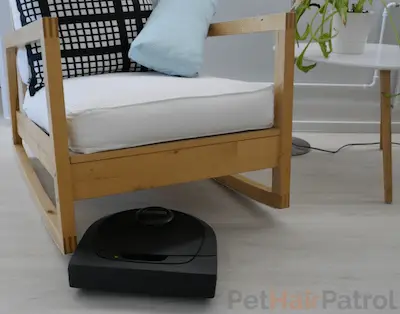 Buying online is the ideal way to shop because you can do it from the comfort of your own home. You can avoid the crowds and having to queue for hours – and on Black Friday it can really be hours!
Also, large products like vacuums are not always stocked in hundreds, and you may have to make a dash for it if it's a really good deal. And if you're left empty-handed, you'll have to race to another store for that same deal. It sounds time-consuming and something you'd want to avoid when the alternative is shopping on your laptop or phone.
You can find many amazing deals online and target them all at the same time. It'll save you a ton of time and money.