Published on September 24th, 2020
Handheld vacuum cleaners are small, compact, and often cordless. You can whip them out when there is a mess that needs to be cleaned.
But you also have a bigger vacuum with better suction and a set of attachments for different surfaces. Wouldn't it work just the same?
Although handheld vacuums are often marketed as the magical tool to keep your home clean, is it true they make cleaning that much simpler? Do you actually need one, or is it another new gadget that ends up in the back of the closet?
Should you get a handheld vacuum? Let's find out.
6 Reasons to buy a handheld vacuum for your home
1. You hate lugging out a big vacuum cleaner
You know the drill. Someone made a mess, and now it has to be cleaned up. You go to the closet, drag out the bulky vacuum cleaner, untangle the power cord, plug it in, attach the right tool, and lug the vacuum to the area where you need it.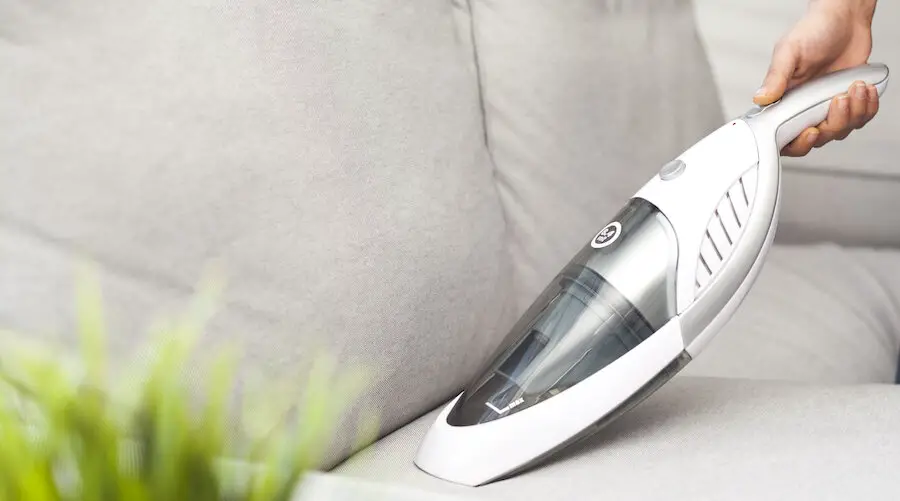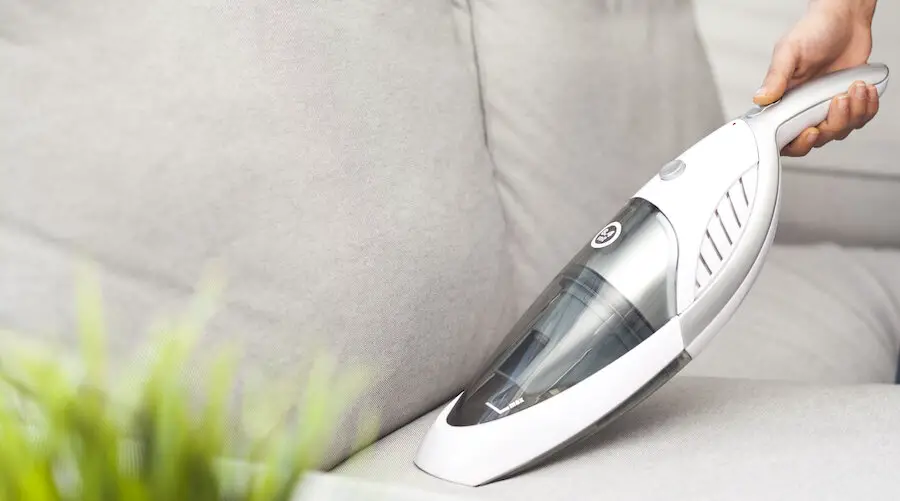 The mess is cleared up in a few seconds, but it takes you several minutes and some sweating to get the vacuum out and to put it back again. It's a pain in the rear if the mess is small and you only have that big vacuum for cleaning.
On the other hand, if you were to have a small handheld vacuum ready and within arms reach, the same mess would be cleared in less than a minute. No biggie. Just pick up the vacuum, turn it on and point towards the mess.
2. You like your home clean and pet hair-free
If your one of those neat freaks that enjoys a spotless home, then you know that it takes a lot of work to keep it that way. Although we all would like to see our home meticulously clean with a snap of our fingers, we're not Mary Poppins.
In pet homes, shedding is one of those daily cleaning problems you need to tackle. Your pet sheds continuously, and there's more pet hair to clean up every day.
A handheld vacuum is the easiest and most efficient way to keep your home free of dust and pet hair. Having one, it only takes a couple of minutes for you to vacuum those high-traffic areas that collect pet hair, dirt, and dust – and your home is clean again!
3. You have kids or pets that make a mess
With pets or kids around, there is always something to clean up. Cereal or pet food on the kitchen floor, dirt in the hallway… the cleaning never ends.
A handheld vacuum cleaner is one of the household essentials in busy homes. You don't have time to get out the upright vacuum, but you don't want a messy home either. The solution is to have an easy-to-use handheld vacuum at hand.
When you spot a mess, it only takes you a minute to get it cleared up. Quick and easy!
4. You have allergies
If you or any of your family members have dust or animal allergies, it's even more important to have a clean home. In the case of severe allergies or asthma, vacuuming your home every week and having a vacuum with a HEPA filter is important.
However, you can keep the dust and dander from building up by using just a few minutes every day to dust the surfaces with your handheld vacuum. It will reduce the allergens in your home and minimize the symptoms they can cause.
5. You want to keep your car clean
If you have pets or kids in your household, you know the mess is not just limited to your home. Your car can get pretty messy too.
If you want to keep your ride presentable, the easiest way to do it is to have a handheld vacuum juiced up when you get home. Instead of getting out the huge upright and hoping the cord is long enough to reach your driveway, you can whip out the handheld vacuum and carry it to your car.
Again, point towards the mess, and in minutes you'll have located your car seats from under all that pet hair, crumbs, wrappers, and dirt.
6. You have hard-to-reach areas to clean
Most larger vacuums come with a hose and a couple of attachments so you can clean your above-floor areas. But sometimes the hose is too short, or it's difficult to get the vacuum close enough to reach the mess. Even stairs can be a challenge if the hose doesn't allow you to reach every step.
Again it's the handheld vacuum to the rescue! No worrying about the cord, the weight of the vacuum, or whether it is too bulky to fit those tight spaces.
If any of these points resonate with you, then yes, you should get a handheld vacuum. Actually, every homeowner wanting to keep their home clean with as little effort as possible should.
Handheld vacuums are small but versatile. Because you can use them for so many different purposes, you'll probably find your self picking it up more often than you may think.
And when you realize that each one of those times saves you from having to pull out the bigger vacuum, you'll really start to appreciate this little helper.