Last Updated on January 3rd, 2019
Are you looking for the perfect upright vacuum that will tackle pet hair and all other pet-related messes? Something powerful and efficient, yet versatile, adaptable and easily maneuvered? And of course, a vacuum cleaner that is reasonably priced in respect to the features it carries?
We have those upright vacuums listed right here with comparison tables, reviews, pros and cons to help you pick the right one according to your individual needs. We have carefully reviewed and compared these products to help you find the perfect upright vacuum.
Just scroll down for:                                  
Quick Comparison Chart of the Top-Rated Upright Vacuums for Pet Hair
Top 3 Upright Vacuums for Pet Hair in 2019 Boiled Down
The Bissell Pet Hair Eraser upright vacuum is the ultimate upright vacuum for pet hair and here's why: it has been specially designed for removing pet hair and other pet-related messes, and the amazing attention to detail and unique features are why it can efficiently tackle all those cleanups pet owners encounter. Click here to read real user reviews on Amazon
Powerful suction combined with great attachments is what makes this vacuum such a great purchase. It is not perfect, but it comes pretty close. And the small downsides are made up for with some very useful details and pricing that is precisely where it should be.
Performance and ease of use
This Bissell upright vacuum comes with a 30-foot power cord to give you reach and to bring the strong suction with you everywhere in your home. It is quite heavy at 18 pounds, but... 
swivel steering makes it easy to maneuver, and the Quick Release Wand with an extension hose allows you to get to those hard-to-reach areas.
The Pet Hair Eraser upright vacuum has a large 1,5-liter washable dirt cup, which saves you the hassle of buying dust bags and allows you to vacuum heaps of pet hair before you have to empty the dirt container. It is perfect for households with many pets or pets that shed a lot because in addition to the large capacity the dirt cup also has a Pet Hair Spooling System to prevent clogging and to guarantee hands-free emptying. No more pulling out yucky pet hair out of the dirt cup with this vacuum!
Unfortunately, the filtration is not HEPA level, but it is efficient and performs well. The vacuum has a SmartSeal Allergen feature which consists of a sealed multi-level filtration system that includes three filters: two pre-motor filters, one mesh and one foam, and one pleated post-motor filter. The pre-motor filters are washable, which saves money in the long run. To add another benefit for pet owners, the post-motor filter has a Febreze Pet Odor Eliminator feature to eliminate those nasty smells pets can bring to your home. Even when vacuuming damp pet hair, the air will come out clean, fresh and smelling nice.
Attachments
The main cleaning head has edge-to-edge suction and a unique tangle-free brush roll to offer impressive cleaning results on all floor surfaces. Four different height settings allow you to adjust the floor head specifically for the type of surface you are cleaning from plush high-pile carpet to hardwood floors. Especially owners of long-haired pets are pleased with the tangle-free brush roll!
The Quick Release Wand disconnects with a push of a button enabling you to quickly attend to all those above-floor areas you come across when vacuuming. Furniture, curtains, stairs, vents… They all get a thorough cleanup with the interchangeable one-click tools specifically designed with pet owners in mind.
To better serve pet owners, Bissell has integrated some ingenious details into the attachments. The crevice tool has LED lights to offer better visibility in those tight spots where pet hair tends to collect, and it even comes with a rubberized head to attract that hair. The 2-in-1 Pet Brush is designed for delicate dusting, and the Pet TurboEraser Tool will take care of tougher spots with its powerful spinning brush roll that works perfectly in picking up persistent pet hair.
Summed up 
The Bissell Pet Hair Eraser upright vacuum has been designed to tackle all those pet-related messes, and that is what makes it a perfect pet hair vacuum. Attention to detail and convenient features are the reason it comes as number one on our list of upright vacuums for pet hair.
At the price point this vacuum is at, you will definitely make a good investment should you decide to buy it. Thousands of pet owners using this vacuum and giving it praising reviews can't be wrong and when you look at what this product has to offer you know why.
Shark Rotator Powered Lift-Away TruePet vacuums cleaner has an innovative design combining the power of an upright vacuum and the agility of a canister one. This Lift-Away feature sets it apart from other upright vacuums and makes it incredibly versatile. With excellent filtration, adaptable attachments and many convenient features a pet owner would love to have in a vacuum cleaner; this vacuum was sure to make the top 3 upright vacuums for pet hair. Click here to read user reviews on Amazon.
Performance and ease of use
With its unique Lift-Away design, the Shark Rotator Powered Lift-Away TruePet vacuum is truly an all-around vacuum. In the upright mode, it uses the brush roll head to give all carpets thick and thin a thorough cleanup. In this mode, the machine is quite bulky, but Shark has found an innovative way to turn it into an agile canister vacuum for narrow spaces. You can just pick up the canister and...
use the hose and wand combo to vacuum underneath furniture and in tight spots where you couldn't fit a full-sized upright vacuum. It even turns into a handheld vacuum to give those stairs a proper cleanup. You can carry the canister with you and attach tools to the hose to clean stairs, vents, curtains and even the car interior.
How great is that?
To make your cleaning job even easier, the Rotator has LED-lights to offer visibility and fingertip controls so you don't have to keep bending down for adjustments. It even has Dynamic Swivel Steering to help you maneuver the vacuum around furniture.
The filtration has three stages with two washable pre-motor filters made out of foam and felt, and a post-motor HEPA filter. It also comes with Anti-Allergen Complete Seal Technology, which combined with the HEPA filter makes sure that only extremely clean air is blown out of the vacuum and all allergens and pollutants are left inside the dirt cup.
And speaking of the dirt cup: it is a bit on the small side when it comes to capacity, but it does have an Easy-to-Empty feature which takes care of dumping the dirt with just a push of the button. No need to pull out wads of pet hair, as the content just falls out into the trash bin when the bottom of the dirt container opens.
Attachments
To get the most out of your upright vacuum, you need to have some excellent attachments. Upright vacuums are great on carpet, but if you want to use them on other surfaces as well, you can add versatility with different tools rather than having to buy another vacuum for above-floor cleaning. The accessories of the Shark Rotator Powered Lift-Away TruPet include: the Hard Floor Hero floor head, TruePet Mini Motorized Brush, Pet Multi-Tool, and Duster Crevice Tool, as well as a canister caddy, and accessories bag.
Shark Rotator Powered Lift-Away TruePet vacuum has the combined benefits of an upright vacuum and a canister vacuum. In the upright mode the floor head with the brush roll engages carpets for a deeper clean, and in the Lift-Away mode, the vacuum cleaner turns into an agile canister vacuum ready to give a thorough cleanup on hard floor areas. The Hard Floor Hero floor head is used by attaching it to the hose and wand. It has a sleek design which allows it to be maneuvered under and between low-built furniture, and it is perfect for picking up cat litter and food pellets in your kitchen.
The Duster Crevice Tool, TruePet Mini Motorized Brush, and Pet Multi-Tool are what you need for above-floor cleaning. With these tools, you can tackle surfaces like upholstered furniture, curtains, baseboards, bed and car seats. The Pet Multi-Tool is very handy with its pet hair attracting lining and brush, but for really tackling that pet hair you should bring out the TruePet Mini Motorized Brush. This tool will lift up even the most persistent pet hair – long or short – and quickly push in in the suction path to be lifted up by the suction. This tool is one of the most advanced motorized tools on the market and something every pet owner would love to have.
Summed up 
It may feel like this review is full of praises, which it is. The Shark Rotator Powered Lift-Away TruePet (NV752) is one of the bestselling pet hair vacuums, and that is for a good reason. Its performance is excellent, and so are the many features that make vacuuming quicker and more comfortable for the user.
The price is reasonable, and with this kind of versatility, it's well worth the investment. It is the most expensive one of our top three, but the features and quality it comes with back up the price tag. If you want the best upright pet hair vacuum on the market, this is the one to choose.
This Hoover vacuum is one of the bestselling pet hair vacuums on Amazon, and for a good reason. It is powerful and efficient, and it has many convenient features to help out a pet owner looking to clean up after their pets. It comes at an affordable price considering all the features, and users praise it for being easy to use and having good suction power. Click here to read real user reviews on Amazon.
Performance and ease of use
The Hoover T-series WindTunnel Pet vacuum has a traditional upright vacuum design with the pretty bulky self-standing construction. Although it is quite large and heavy, it has some nice features that add convenience and ease-of-use.
This vacuum boasts a 5-position carpet height adjustment, which enables you to have perfect cleaning results on all surfaces, and you can turn the brush roll off with a tap on the foot pedal. Because of...
these adjustments, this vacuums has excellent performance on all kinds of carpets as well as hard floors.
The floor head has the WindTunnel design, which means two subsequent suction paths which minimize blowback and make sure that particles are sucked in and not scattered around. This feature is convenient when vacuuming cat litter or food pellets scattered on the floor.
It is bagless with a dirt canister that is easy to empty. Some users have found difficulties with emptying the dust cup, but if you follow the instructions and do it correctly there should be no problem and all the dirt is quickly dumped into the trash. The vacuum uses a Dual-Cyclonic Air System, which separates larger debris from the finer particles before they reach the filter. By doing this, the system lengthens the lifetime of the filters and prevents them from getting clogged.
The filtration is excellent in this Hoover upright vacuum: the carbon filter absorbs nasty pet smells and the HEPA filter filters out all the allergens before the air is pushed back out. Again some very beneficial features for a pet owner to have in their vacuum cleaner.
The handle is foldable to allow the machine to be stored in a small space, and the 25-foot cord has a rewind function that lets you skip the hassle of coiling the power cord and trying to keep it untangled. It even has headlights to enable you to see all that pet hair and dust that accumulates under the bed and large pieces of furniture.
Attachments
With the Hoover T-series WindTunnel Pet vacuum cleaner, you get a very nice set of attachments which will help you with above-floor cleaning. The vacuum itself is somewhat bulky like most upright vacuums are. The sturdy design offers power and efficiency, but you need convenient and functional attachments to make sure you can reach all the areas of your home that need vacuuming.
To offer that much-needed reach, this Hoover vacuum comes with a 4-foot extension hose and a 12-inch wand. You can attach the flexible crevice tool at the end to make cleaning of the baseboards and vacuuming between cushions comfortable and easy. Some users say the extension hose is short but adequate for most cleaning jobs you find at your average home.
To take care of the pet hair accumulating on your furniture and bedding, you get two amazing attachments: a Pet Upholstery Tool and an Air-Powered Pet Hand Tool. The edge of the upholstery tool has a lining which attracts pet hair, and it can be used on more delicate fabrics like curtains and cushions to remove loose pet hair. For a deeper clean on carpeted stairs and tougher fabrics and to pull out that stubborn embedded pet hair, you can change to the Air-Powered Pet Hand Tool. With its spinning brush roll and stiff bristles, it can dig into carpets pulling out all dirt, hair, dander, and dust.
The attachments ride along with the vacuum, which is convenient as you have them at hand at all times and they don't go missing. They also have folding handles, which saves storage space. All in all, the attachments of this Hoover upright vacuum are a well-designed, user-friendly and great for pet hair.
Summed up 
With this vacuum cleaner, you get good quality and excellent features at a mid-range price. For the price you pay, you get many great features like HEPA filtration, carbon filtration for odors, the cord retractor, and an Air-Powered Pet Hand Tool. It's definitely worth the investment if you're looking for a practical upright vacuum for pet hair with all the needed features at a reasonable investment.
How to Choose the Perfect Upright Pet Hair Vacuum for my Needs?
Are you looking for the ideal upright vacuum to win the battle against persistent pet hair?
This is what you need to take into consideration when choosing the right product for your needs.
Of course, the most important aspect of any vacuum cleaner is its ability to perform and deliver excellent cleaning results. All other features are pointless if the vacuum doesn't do its job. PetHairPatrol is all about the battle against loose pet hair and other pet-related messes, so all the vacuums carefully chosen to our top 3 recommendations offer superb results especially when it comes to pet hair. As you probably know, pet hair can be one of the toughest things to clean up, and that is why you need to find a top-grade pet hair vacuum to keep your home tidy.
All of the upright vacuums we have listed are corded to offer maximum power for the suction. Keep in mind though, that suction power is not the only factor affecting performance. You also need functional attachments, that suit your cleaning need.
Upright vacuums are often considered bulky and heavy. For other people, this implies power and capability, for others lugging around a massive machine to do your cleaning. To be fair, most upright vacuums are much lighter than they used to be. The design is still bulky compared to stick vacuums, but they do also have a stronger suction and wider cleaning path. When choosing an upright vacuum, you need to figure out how important size and weight are for you.
Big size keeps you from vacuuming under furniture and can be a problem when storing the vacuum. Most upright vacuums have a solution for reaching under low built furniture; some offer a hose and wand, other a detachable handheld vacuum. When choosing your vacuum cleaner, keep in mind the kind of furniture you have at home. Which type of features would work the best?
The weigh is another thing to keep in mind. Upright vacuums are designed to be pulled and pushed around, not lifted. Although the wheels and swivel head enable easy maneuvering, this type of vacuums can be heavy and not suitable for carrying around. For some people, the sturdy design is no problem, but for others, it can be an important factor. If you have carpeted stairs, do you need to pick up the vacuum as you go, or is there a feature that allows you to use a specialized tool attached to a hose without lifting the machine itself? Is there a feature to enable easy vacuuming of above-floor surfaces?
You can find the weight of our top 3 upright vacuums for pet hair in the comparison table. This should help you find the right vacuum for your needs.
The first and most crucial attachment in upright vacuum cleaners is the main cleaning head. Often it is not actually considered an attachment, but it is the most important tool in a vacuum of this type. For the cleaning head to actively pull up pet hair from carpets, it needs to have a spinning brush roll. All of the vacuums in our top 3 listing have this feature because it is the best tool for picking up pet hair and thoroughly cleaning carpets from all kinds of dirt.
To optimize the cleaning results when moving to hard floors, the brush roll should have some settings. Usually, you can set the height or speed of the brush roll, or the vacuum does this automatically. Height settings make sure all kinds of carpets and bare floors are properly engaged by the brush enabling thorough cleaning, and lower speed makes sure debris isn't scattered on hard floors. Also, the bristles should be able to deal with many kinds of dirt, dust, and debris as well as hair. Some vacuums offer a tangle-free brush roll, but even without this specific feature, the brush should be designed so that pet hair won't tangle around it or prevent it from spinning.
In addition to the primary cleaning head, you should have at least the basic attachments to provide adaptability and enable cleaning on other surfaces than just floors. A crevice tool is something that is always handy, as is a dusting brush. These are tools that come along with all vacuums. If you need to vacuum furniture and you want to do it effectively, you should make sure the vacuum has a special upholstery tool designed for pet hair. The most efficient ones are the motorized brush roll tools, which meticulously brush the surface of upholstery fabrics lifting up dust, dander and pet hair.
To use the provided attachments you should also have a practical system for attaching them on the vacuum. Many upright vacuum cleaners have a hose and wand structure, which provides the powerful suction of the upright vacuum and enables you to reach surfaces high and low. The Shark Lift-Away feature is a different approach, with a detachable motor and dirt container, which leaves you with the sleek and lightweight wand you can use for tight spots and cleaning up high.
Our comparison table introduces you to all the attachments our top 3 upright pet hair vacuums come along with. Also, check out our full reviews for more details.
Upright vacuums used to be mostly bagged, but nowadays they come with a washable dirt container and many kinds of filtration systems. Some offer cyclonic filtering, which is an effective way to filter all dirt from the air. By cleaning the air with a cyclonic system before it is guided through the filter, you can prevent the filter from clogging and lengthen its lifetime.
Other details you should take into account are the materials filters are made of, are they considered to work well and whether they a washable. Having washable filters saves you the cost of replacing them every few months. Another important detail specifically for people with allergies is whether the filter is a HEPA filter and if the system is sealed. HEPA filters will filter out all allergens, but only if the system is appropriately sealed not to let any air escape the system before going through the filter.
The type of floor surface you have at your home should be taken into consideration when picking the perfect vacuum cleaner.
If you have wall-to-wall carpet or thick rugs, an upright vacuum should be your choice. With the power and weight of the upright vacuum, you will be able to give your carpet a deeper clean than with another type of vacuum cleaner. With their powerful brush roll, upright vacuums can dig deep into the carpet and remove all dust and debris.
Upright vacuums work well on carpets as well as hard floors, but for the ideal cleaning result, you need to have some adjustments available. Adjusting the height of the brush roll and the strength of the suction enable you to move from carpet to floor without losing the cleaning power. In some upright vacuums, these functions are automated, which makes the job even easier for you!
If you have large pieces of upholstered furniture or you would like to use the vacuum cleaner in your car, you need to have some sort of hose and a special upholstery tool. With a motorized brush roll tool, you will be able to get all that stubborn pet hair off your recliner in no time!
When choosing the vacuum cleaner you should take into consideration the surfaces it is used on and whether the vacuum has the right features for the purpose it is intended for. The top 3 products we have listed have amazing performance on carpets, hard floors and above floor areas alike. Each one is a great choice no matter what the decor in your home looks like.
Upright vacuums used to be mostly bagged, but nowadays more and more vacuums have washable easy-to-empty dirt canisters.
The positive aspect of having a washable container is the fact that you don't have to keep buying dustbags, which saves you money. On the other hand, removing a dustbag can be more hygienic depending on how well the emptying system of the canister has been designed.
Luckily, the well-known vacuum cleaner brands do spend time and money on the design, which means that the containers are often easy, quick and hygienic to empty. You can read more about this feature in our full reviews.
When it comes to the price, there are some good options in every price range, but you can't expect to get all the attractive features in the lower price categories. A vacuum cleaner is something that will last for many years if it is durable and high-quality, which is why you should not skimp when buying one.
Vacuuming your home is a burdensome job as it is, and your vacuum cleaner should make the job easier. If getting the vacuum out annoys you because it isn't well-designed or it doesn't have the right features, you won't be spending much time vacuuming, and you will have wasted your money. It's better to invest in something that is convenient and has all the right features, because only then will you be able to enjoy vacuuming and actually use the product you've invested in.
FAQ on Upright Pet Hair Vacuums
Upright vacuums are at their best on carpets. They may be heavy, but the sturdy design allows them to apply pressure on the carpet for the brush roll to dig deep between fibers. Upright vacuums are usually corded to have the maximum power for deep cleaning in tough areas such as thick carpets. This type of vacuum is the best choice for someone having carpets and big area rugs in their home.
Upright vacuums usually have a switch to change the brush roll setting from carpet to hard floor, or the vacuum does this automatically. With a change of settings, the vacuum performs better on hard floors without scratching the surface or scattering larger debris.
To add versatility, most upright have some kind of system for above-floor cleaning. Because the vacuums itself is too heavy to be lifted, the design includes a hose with a wand or such to offer reach and enable cleaning in all hard-to-reach areas.
The problem with upright vacuums is that it can feel burdensome to get the vacuum out and plug it in for small cleanups. If you don't have carpeting and you think a lighter vacuum cleaner could do the trick, have a look at our top 5 stick vacuums for pet hair. Alternatively, if you need a sturdy vacuum, but you feel an upright vacuum is too bulky, your choice could be one of our top 3 canister vacuums for pet hair.
An upright vacuum should be your choice if you're looking for a robust and powerful vacuum to be the primary vacuum of your home and to do weekly cleaning. It is the best choice for homes with medium and long pile carpeting, and anyone looking for a very strong vacuum for tough jobs.
Upright vacuums are the most powerful type of vacuum. They have big powerful motors which give a strong suction and sturdy design to apply pressure to the area being cleaned. Usually, they also have many useful features and attachments which provide them with versatility. With all these features an upright vacuum is perfect for removing stubborn pet hair.
An upright vacuum is the number one choice if you are looking to thoroughly clean carpets removing all pet hair, dust, dirt, and dander. Their powerful brush rolls do an excellent job at it when you're working on the floor. And when you need to apply that strong suction on above-floor areas, you can choose the right attachment to make sure you get the cleanest of cleans.
So yes, an upright vacuum can certainly wipe out pet hair.
Upright vacuums can have a bulky design, and many manufacturers have tried to come up with new kinds of design to offer more versatility and maneuverability. When you're looking for an upright vacuum, you need to decide which features will be the most beneficial for you.
A pet owner will need functional attachments and something that enables cleaning furniture and other above-floor areas. A brush roll tool is the most effective for pet hair on upholstery, but you also need a crevice tool to get to those tight spots and maybe some other tools for other surfaces. The hose and wand used with these tools should be long enough, or you need a vacuum with a 2-in-1 design with a detachable handheld vacuum.
All of the upright vacuums in our top 3 list have excellent suction power and functional design. They are good at removing pet hair from different surfaces, and they also deal well with other pet-related messes. For you to find the right upright vacuum for yourself, you should consider your needs.
Do you need to vacuums stairs? Then the upright vacuum should have a very long hose or lightweight design to be easily carried up the stairs with you. If you need to vacuum under furniture, maybe you need a vacuum with slim design or a detachable wand. The size of the dirt cup can be a deciding factor if your pets shed a lot, or maybe you have sensitivities and need a HEPA- filter.
To find the right upright, have a looks at our reviews and comparison table. With the information provided you will be able to compare these top upright vacuums against each other to find the perfect match for your home.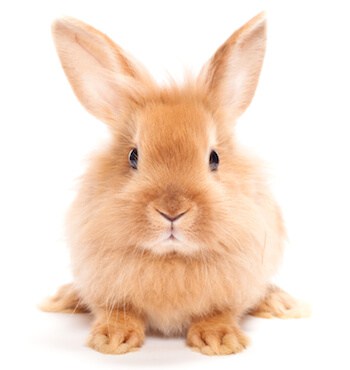 *Disclaimer: PetHairPatrol.com is a participant in the Amazon Services LLC Associates Program, an affiliate advertising program designed to provide a means for sites to earn fees by linking to amazon.com and its affiliated sites. Amazon and the Amazon logo are trademarks of Amazon.com, Inc. That means we receive a small commission from Amazon if you should decide to purchase a product through our link - but don't worry, you won't be charged extra for it.
We only recommend products we believe are of value to you, and we believe in ourselves. Our goal is to make this site a truly valuable resource for all pet owners.