Are you looking for a practical stick vacuum to help you get rid of that nasty pet hair and keep your home tidy at all times?
Maybe you already have a sturdier vacuum, and you're looking for something for smaller cleanups, or perhaps you want a lightweight vacuum cleaner for stairs and above-floor cleaning?
With my extensive research I found the ultimate top 5 stick vacuums that get the job done. Keep reading to find out which vacuum fits your needs the best.
Quick comparison chart of the top-rated stick vacuums for pet hair
Top 5 stick vacuum cleaners for pet hair in 2018 boiled down
The Dyson stick vacuums are the champion in versatility and functional design, with powerful motors and excellent performance. They come with a big price tag, but are worth the investment with their quality built, various features and amazing results. Click here to read real user reviews on Amazon.
The Dyson V6 and V8 vacuums are the top vacuums for pet hair because of their powerful motors, superb attachments, and adaptability. Often pet owners find, that they need a vacuum cleaner that not only can handle pet hair but can do so on all surfaces of their home. Pet hair piles up in corners, clings tight on upholstered furniture and seems to cover just about everything. What you need to get rid of pet hair, is a versatile vacuum that can handle all kinds of cleanups. And this is where the Dyson stick vacuums come to the rescue.
Performance and ease of use
You might feel I'm praising these vacuums, and I am. After all the research I did to find the perfect vacuum cleaner for pet hair, I decided to buy...
the Dyson V6. And it did what I expected it to do. Now my home is clean, and I don't have to feel ashamed when friends come over.
The Dyson V6 does have some minor imperfections, which I have gone through in the full review, but Dyson listened to the remarks users were making, and they upgraded the V8 to have a larger dirt container, an even easier emptying system and twice the already good run time. With these polishes on an already high-performing vacuum, I am looking to upgrade to a V8 at some point myself.
The Dyson vacuums offer the most powerful cordless motors on the market. They have a strong suction with a fade-free battery which allows you to get full use of the suction power. The Dyson V6 offers 20 minutes of run time, which Dyson upgraded to 40 minutes on the V8 motor. Both vacuums have a maximum mode for tough jobs, but using it will take the run time down to about 7 minutes.
With the Dyson stick vacuums you get two vacuums in one. With a simple click, you can convert the stick vacuum to a powerful handheld vacuum that you can use for vacuuming your furniture, car, shelves, ceilings, curtains, etc. Because of the lightweight design and weight distribution, these vacuums are agile and easy to use.
They come bagless with a large washable dirt cup that you can quickly and hygienically empty with a simple push of a button. Filtration is done in two stages: the 2-tiered cyclonic filtration system uses centrifugal forces to efficiently separate dirt and dust from the air, after which the air is passed through a washable post-motor filter to make sure the exhaust air is as clean as possible. If you or your family member have allergies, there are models with washable HEPA filters available.
The Dyson V6 and V8 vacuums perform exceptionally well on low to medium pile carpets and hard floors using specially designed floor heads, that thoroughly pick up all dirt, dust and pet hair. Dyson also offers a wide variety of other attachments for other specific cleaning jobs. With these tools, you can be sure the vacuum gives great results in all areas of your home.
Attachments
Dyson has an extensive range of attachments and add-ons you can add to your vacuum. First, you need to decide which motor you want to buy; V6 or V8. All Dyson vacuums come with some basic attachments, but depending on the model you get additional attachments for specific cleaning jobs. For pet owners, I recommend the Animal and Absolute models, because they come with the mini motorized brush, which is excellent for removing pet hair from fabrics.
All vacuums come with the Direct-drive brush roll head, which works well on hard floors and carpets alike. With the Absolute vacuums, you also get the Soft roller cleaner head, which is designed to vacuum up even the finest dust and dander you find on hard floors. Both floor cleaning heads are very functional and deliver excellent results.
In addition to the essential tools like the crevice tool,  brush tool and such, Dyson has many add-ons you can purchase separately to upgrade your vacuum even further. They offer many different attachments to solve all kinds of vacuuming needs, but for pet owners, the most interesting ones are the grooming tool and tangle-free turbine brush. Two outstanding tools with innovative design to help you fight pet hair.
As an owner of two dogs, I have made use of many of the attachments, and I have found them to have top-notch functionality and performance. Sand, soil, food pellets, pet hair, dander… The Dyson has the solution to vacuuming up anything on any surface.
Summed up

The Dyson V6 and V8 are two top-rated pet hair vacuums, which offer fantastic adaptability and practical features for pet owners dealing with all kinds of pet-related vacuuming jobs. There really is just one negative, and that is the price. If you can make the investment, I'm confident you will be happy with your purchase.
The Deik cordless stick vacuum comes in a lightweight 2 in 1 design to offer you versatility and ease of use. It is an excellent choice for a stick-type vacuum if you're looking for something similar to Dyson and you have a limited budget. Click here to see the latest prices.
This vacuum is convenient for a pet home, as it turns from a stick vacuum to a handheld vacuum with one push of a button. With this kind of adaptability you will be able to vacuum everything from the floor to ceiling including your furniture and stairs.
Performance and ease of use
The Deik vacuum us powered by a 22.2V lithium-ion battery that takes 4,5 hour to charge fully providing a 25-minute runtime, which...
is very good for a lightweight vacuum cleaner in this price range.
According to user reviews and experiences this vacuum performs well on all surfaces and can tackle pet hair anywhere in the house. It has a powerful suction, which does fall a bit short when compared with the Dyson stick vacuums, but does the job.
As the vacuum weighs only 4.7 pounds, the swivel head with the brush roll is easy to maneuver under and around furniture. It performs well on all floor surfaces, but we would recommend getting a sturdier vacuum cleaner if you have a lot of high pile carpeting.
It comes with a 0.5-liter dirt container which is quick and hygienic to empty and wash under running water. The filter is a washable HEPA grade filter, which will be appreciated by those with allergies.
In addition to all these helpful features, there are a few little extras like the headlights that let you see better when vacuuming under furniture and the possibility to choose between trigger mode and continuous vacuuming.
Attachments
This Deik vacuum has a practical 2 in 1 design. When vacuuming floors, carpets and throw rugs, you can use the extension wand and wide swivel head to make your job easier and not having to bend down. If you need to vacuum your furniture, car or take care of small messes, you can detach the pole with a simple click and use the vacuum cleaner as a handheld vacuum.
Along with this vacuum, you get three attachments. There is the crevice tool and a stiff brush tool which converts to a rubber-edged upholstery tool. These attachments are very practical in vacuuming up pet hair and dust from furniture, shelves, stairs and other such places. The crevice tool, on the other hand, can be used for vacuuming bigger debris such as cat litter or food pellets, which the strong suction has no problem in picking up.
Summed up

The Deik 2 in 1 resembles the Dyson stick vacuums quite closely, and with a quick glance, you hardly see any differences. The Deik even has some nice extra features that Dyson does not, like the headlights and a HEPA filter in their standard model.
Being so similar these two vacuums are naturally compared by people looking for this type of vacuum. From our research, we have to conclude, that Dyson is still the top dog in this category with premium suction power and many practical add-ons.  Having said that, the Deik 2 in 1 stick vacuum does come as a close second.
There are many great features in this vacuum: It is easy to use, practical and performs well when it comes to pet hair. Though I would like to see more add-ons, some more suction power, and a tangle-free brush roll, there is one excellent feature, and that is the price.
The Shark IonFLEX DuoClean vacuum is another powerful and versatile stick vacuum that performs well with vacuuming up pet hair. It is a durable vacuum fitted with many innovative features to make your cleanup tasks no sweat. Click here to see the latest prices.
This cordless and bagless stick vacuum easily converts to a handheld vacuum and with the tools that come along you can use it for many kinds of cleanups. Although it is the heaviest of the top 5 stick vacuums, it is still easily handled and steered.
Performance and ease of use
This vacuum features the DuoClean vacuuming head, with two specialized brush rolls for different surfaces. The first brush roll is softer and designed to...
carefully clean hard floor without scattering debris, while the second brush roll is sturdier to engage carpets closely and get them cleaned thoroughly. This innovative vacuuming head leads to excellent results on all floor surfaces.
The vacuum also has the MultiFLEX technology, which allows you to fold the wand in half for compact storage in selfstanding mode or to reach under furniture effortlessly. With the rechargeable and removable lithium batteries, you have the option of getting a second Shark ION Power Pack battery to lengthen the runtime from 22 minutes to 44 minutes. Other features include headlights, sealed filtration with three washable filters, and an incredible 5-year warranty.
Attachments
The Shark IonFLEX DuoClean comes with 5 attachments: DuoClean brush roll, Duster Crevice Tool, Anti-Allergen Brush, Dusting Brush and Wide Upholstery Tool. These tools add versatility and enable you to vacuum above-floor areas of your home. The Wide Upholstered Tool works fine with pet hair, but to tackle that pet hair you should get the Shark motorized pet tool (sold separately).
Summed up

A high performing and easy-to-use 2 in 1 stick vacuum with many innovative features. There are a few weak points, but all together this vacuum deserves its spot in the top 5 stick vacuums. It is a good choice for someone mainly vacuuming floors but wanting a handheld vacuum for those small cleanups.
The Hoover REACT Pet is one of the most adaptable and well thought out vacuums on the market. It has many practical features and a superb set of attachments at a reasonable price. Click here to see the latest prices.
The 2 in 1 design combined with some convenient, specialized tools makes this vacuum an all-rounder for the whole house and a fantastic choice for a stick vacuum. It is one of my top picks in this category because Hoover has managed to add several smart functions in this product and the vacuum gets very good ratings from users.
Performance and ease of use
This Hoover vacuum offers excellent performance on all surfaces. With the FloorSense technology, the vacuum...
automatically switches from floor mode to carpet mode optimizing the cleaning results on both surfaces. For above-floor cleaning, you can detach the handheld vacuum and use one of the tools designed for different purposes.
Pet owners will be happy to know, that the dirt cup is extra large to fit all that pet hair and equipped with a handy bottom release system for emptying. With the fade-free lithium battery and Rapid Charge feature, your vacuum will always be ready to give you a full 27 minutes of powerful suction, and headlights and broad vacuuming path make your task even more comfortable.
Cyclonic technology will do most of the filtering without clogging the vacuum, after which the air gets guided through a washable odor-minimizing carbon filter. Some users have reported clogging, but if you happen be unfortunate and receive a faulty vacuum, the 3-year warranty will cover the replacement.
Attachments
The REACT Pet comes with six smart attachments: Crevice Tool, Dusting Brush, Pet Upholstery Tool, Pivoting Extension Tool, Powered Stair Tool and Reach Wand Tool. In addition, you get a handy wall mount for convenient placement of the vacuum.
For people looking to get rid of all that pet hair taking over their home, the Pet Upholstery and Powered Stair tools will be crucial. The Pet Upholstery Tool quickly grabs pet hair with its rubber nubs, but if you need more thorough cleaning of upholstered items, you can use the Powered Stair tool with a brush roll. These two tools will do a meticulous job of removing all kinds of pet hair from different fabrics.
Summed up

The Hoover REACT is a suitable stick vacuum for someone looking for a reliable and mid-priced all-rounder that can manage pet hair on all surfaces. Users report minor problems, such as the vacuum not connecting with the app and the parts needing some force to be detached, but all in all this vacuum gets very positive reviews on its remarkable versatility and well thought out features.
All stick vacuums get compared with the Dyson V8, and although the REACT does not quite reach the same level of finesse, it certainly gets close and deserves its place in this category.
The Bissell Bolt Pet is affordable 2 in 1 stick vacuum with some nice features designed for pet owners. A pretty basic but still functional and high-performing tool for small cleanups all around your home. A great choice if you have a limited budget. Click here to see the latest prices.
Bissell Bolt Pet offers good results at a reasonable price. It's a simple yet functional stick vacuum that has the ability to handle pet hair and other messes made by your pets. No frills, but everything you need for quick and effortless cleanups.
Performance and ease of use
In performance, it doesn't quite reach the top-notch standards set by the pricier top-quality vacuums in this category, but it can tackle pet hair on...
many surfaces and deliver very good cleaning results. It is lightweight and smoothly maneuvered with a swivel head and two-way folding handle. By folding the handle forward, you can push the vacuum under low furniture without having to bend down, and by folding the handle backward, you can set the Bissell Bolt in the compact and free-standing storage configuration.
The fade-free lithium-ion battery offers a good 25 minutes of runtime, and the extra large dirt cup makes sure you won't have to cut your vacuuming short to run to the trash can to empty the dirt cup. And when it's time to dump the contents, you have the Clean-Turn system to for hygienic cleaning of the filter.
Attachments
The Bissell Bolt Pet comes with the brush roll cleaning head for floors and three other attachments.
The Advanced Pet Hair Brush Roll is for vacuuming hard floors and carpets, and it is rubberized to help pick up hair and debris. For cleaning upholstered items, you have the Pet Hair Nozzle Tool, which lifts up embedded pet hair and dirt. You also get the Crevice Tool With Dusting Brush for hard-to-reach areas, and the Scoop and Sweep Tool, which is very useful in picking up cat litter, food pellets or wood shavings.
Summed up

The Bissell Bolt Pet cordless stick vacuum offers a basic and affordable yet functional solution for battling pet hair all around your home. You shouldn't expect top-notch bells and whistles, but what you can expect are some pretty handy features and good cleaning results.
It is a good pick for a pet owner with a limited budget and the need to vacuum many different kinds of surfaces.
How to choose the perfect stick vacuum for pet hair?
Stick vacuums can be very practical and handy in a home with pets.
You can have one as a primary vacuum if your home is not very big, or you can get one for smaller cleanups and maintaining a top-level tidiness between more thorough vacuuming.
But what do you need to know to find yourself the perfect vacuum?
The first thing you need to consider is the suction power. If you have high pile carpets and you think you need a vacuum with extreme suction power to clean those carpets down to the last fiber, then an upright type vacuum cleaner will be a better choice for you.
But if you have some carpeting in parts of your house and it is from low to medium pile, then a stick vacuum should have enough power to do an excellent job. Before some advances in technology, stick vacuums lacked suction ability. They were slim and lightweight, but they were used as the secondary vacuum to tidy up the hallway and kitchen with the weekly cleaning done with a sturdier vacuum.
But today you can find stick vacuums that are very powerful, efficient and have a strong suction to pick up all kinds of dirt and debris you pets throw in front of you. All of the vacuums I recommend have been put to the test in real life and pet owners have given them a high score on performance and suction power. You can choose any one of these five, and it will do a good job with pet-related messes.
The most important thing to keep in mind about attachments is that they need to pick up pet hair. Most vacuums can manage dirt, soil, sand, and dust, but pet hair is different. We all know how short and needle-like pet hair will cling onto fabrics and how long pet hair gets tangled in the brush roll and clogs up the vacuum. As a pet owner, you need your vacuum cleaner to have attachments, that really grab that pet hair and pull it up to be sucked into the dirt bin.
A brush roll is probably the most effective type of attachment for clearing pet hair. You need stiff bristles to grasp the hair and pull it up to be sucked inside the vacuum cleaner. Another powerful way to attract pet hair is to use a tool that is lined with rubber or felt.
A brush roll or a brush tool can also be very efficient in collecting dust, dander, and other finer dirt, but for bigger debris such as cat litter or pebbles, you need a crevice tool. You also need the crevice tool to get between the cushions and to reach other tight spots.
To find an excellent vacuum for pet hair, look for these types of attachments.
Some people prefer bagged vacuums because they are easy and quick to maintain. When the bag fills up, you just toss it away and replace it with a  new one. Doing this, however, is not cheap nor environmentally smart. With a bagless vacuum you may have to empty and wash the dirt cup, but after the initial investment, there are no additional expenses.
For pet owners, I would recommend a bagless stick vacuum. If your pet sheds a lot, you might find you have to change a bag very often, which can be expensive. Also, when you have a see-through dirt cup, it is easy to assess the need for emptying yourself. The vacuum won't get clogged and damp pet hair won't be left to form a nasty smell inside your vacuum.
With the modern stick vacuums emptying of the dirt cup is quick and painless. It is done by releasing the bottom of the container or detaching the container from the vacuum. Either way, it is no hassle and won't take you more than 30 seconds.
Choosing a corded or a cordless stick vacuum comes down to your preferences.
Some people want a corded vacuum as they feel a battery powered vacuum wouldn't have the sufficient runtime to finish vacuuming.
Many people, however, prefer a cordless vacuum because it saves them from the hassle of having to plug it in and make sure you are close enough to a power outlet at all times. Which one fits your needs, is a matter or personal preference.
If you choose a battery-powered cordless vacuum, you need to pay attention to the runtime provided with a full charge and how long it takes for the battery to be fully charged. A runtime of over 20 minutes is good and will give you time to get some serious vacuuming done. It may sound like a short time, but my personal experience is you do get quite a bit of cleaning done in that time.
The time needed for the battery to charge entirely depends on which type of battery the vacuum cleaner is using. Excellent vacuums need a lot of power to provide proper suction and spin the brush roll, so it may take quite a while for the battery to charge; 5-6 hours is not uncommon. It may feel like a long time, but if you keep the vacuum in the charger, it will most likely be ready anytime you need to do some vacuuming.
If you or your family members have allergies or sensitivities to dust and dander, you should look for a vacuum with a HEPA (high-efficiency particulate absorber) – filter.
To meet up with the US government standards, a HEPA grade air filter must remove 99.97% of particles that are 0.3 micrometers or bigger. Buying a vacuum with a sealed HEPA filtration system will ensure the exhaust air blown back into the air you breath is free of allergens and won't cause symptoms for people with sensitivities.
When comparing stick type vacuums cleaners, it is essential to take note of the weight of the vacuum. As stick vacuums are designed to be carried, the weight will affect how easy and comfortable it is to use.
In a canister or upright vacuum cleaner, the weight doesn't play such as significant role, as you push or pull the vacuum around. But for a stick vacuum to be practical and convenient, it should have a slimline and lightweight design. If your vacuum cleaner isn't easy to use, you won't be using it as much.
You should note, that the weight is not the only factor though.  Distribution of the weight is also crucial. If a vacuum is lightweight, but the weight of the vacuum is mainly at the furthest end of your hand, it will be heavy to lift. On the other hand, if the weight is concentrated in the motorized part you are holding, only the wand and vacuuming head need to be light to lift.
There is one particular reason I mention price as one of the critical features to consider. With vacuums, the price often matches the performance. There are capable and efficient vacuums with affordable prices, and not all expensive products do a good job, but with a higher price, you tend to get better quality, better features, and better attachments. I try to pick out top performing vacuums in all price ranges so that all my readers can find a good fit for them.
But in this category, there is one vacuum that I especially recommend, and that is the Dyson V8. It outperforms the other vacuums in power and versatility, but it also comes at a bigger price. If you can stretch your budget, it is a fantastic choice for anyone with pets at home.
Putting up the dough just isn't possible for everyone, but don't fear. There are many other great pet hair vacuums of the stick type out there, and I have them reviewed for you. Our comparison table will allow you to quickly check out which vacuums would fit your budget the best.
FAQ on stick vacuums for pet hair
A stick vacuum is a great choice for smaller homes or as a secondary vacuum if you already own a big and sturdy one for more thorough vacuuming in a big house or apartment. Based on my experiences I would recommend a stick vacuum for a primary vacuum if your house is 900 sq ft or smaller. With a home this size, you will be able to use a cordless stick vacuum for a thorough weekly cleaning.
If your house is larger than that, or you have full carpeting in your house, I would recommend a canister or upright vacuum. The battery and power of a stick vacuum may not be enough for large houses if you are going to use it as the number one vacuum. Also, the vacuum heads in stick vacuums tend to be more narrow, meaning you will have to do more passes to go through your home.
As a secondary vacuum, a stick vacuum can be recommended to any pet owner. Not having to bend down makes it easier to use than a handheld vacuum, and most stick vacuums convert to a handheld vacuum for smaller cleanups.
I personally have a Dyson V6 I use as my only vacuum cleaner. I keep it in my kitchen closet, and it's just so easy to grab it and start cleaning. I used to think of vacuuming as the dreaded chore I had to do weekly to keep my house in even a tolerable level of cleanliness. Now I actually do a quick cleanup every day. It's just so convenient to do a 5-minute tidying, and it doesn't even feel like a chore. My home is finally freed from pet hair, and my friends can't believe their eyes when they visit. They keep asking me if my mom moved in with me 😀
It's important to find an outstanding pet hair vacuum that is up to the job, but it is equally important to find a type of vacuum that suits your needs and makes cleaning simple, quick and effortless. Even the best pet hair vacuum won't solve your pet hair problem if you never use it. So make sure you find one that you feel comfortable using.
Yes. In the past, many stick vacuums were just the inferior version of an upright vacuum. Often they were corded and lacked some of the features that make upright vacuums very functional and practical. But with advances in technology, many stick vacuums are incredibly powerful, and they have impressive batteries to power their strong suction. They don't take up a lot of space, and they are very easy to pick up to start cleaning.
My personal experience is that this is the best type of vacuum to keep the loose pet hair at your home under control. Because a stick vacuum is easy to use, lightweight and can handle cleanups from floor to ceiling, it is the ideal vacuum to abolish pet hair. With an easy-to-use vacuum cleaner, you will be more likely to vacuum often, and that is how pet hair won't take over your home.
With a stick vacuum my experience is, that the first thing you need to consider is your budget. If you can stretch your budget and invest in a Dyson V8 Absolute, that would be my number one choice. I own the Dyson V6 now, and I'm extremely satisfied but hoping to upgrade to a V8 at some point.
If you have a tighter budget just have a look at the four other recommendations I have picked out for you based on my research. They all perform great, and you just need to think of your preferences. What kind of features do you think you will find useful? Do the attachments match your vacuuming needs? Do you have allergies and need a HEPA filter?
Just have a look at our full comparison chart to compare the the top 5 stick vacuums for pet hair and choose the one that fits your situation, budget and preferences.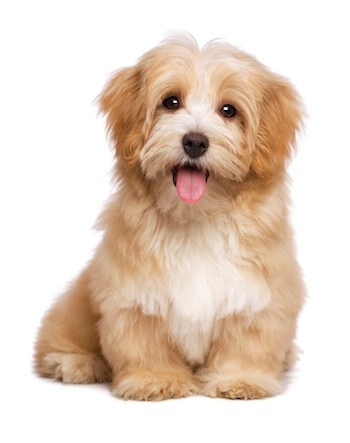 No time to waste?

Check out the top rated vacuums for pet hair removal