Last Updated on January 3rd, 2019
Are you looking for the best vacuum to wipe out all the pet hair from your home?
You've found the right place! PetHairPatrol is on a mission to help you keep your home pet-hair-free – whatever your situation, needs or budget may be. 
In this buying guide, I cover everything you need to know about buying a pet hair vacuum.
I have spent hours on research and found the vacuums that actually deliver on their promise. You'll find both comparisons of best vacuums for pet hair as well as critical, in-depth reviews of each product.
Ready to solve the pet hair problem once and for all? Let's dive in!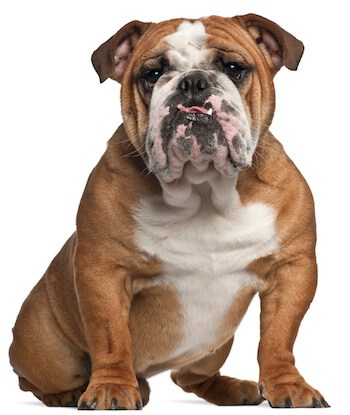 Quick Pick!
Already know the type you're looking for? Here are our favorite vacuums in different categories.
Find out the right type of vacuum for you
Here's the deal:
I can't tell you which type is the best because the best type for you depends entirely on your home, preferences and overall cleaning needs.
Uprights, canisters, sticks, handhelds, and robots each have their pros and cons – below you can see the differences between different types of vacuums.
Upright vacuums are the most popular type of vacuum for residential cleaning. They are traditionally considered to be the most powerful type of vacuum.
Design



The ones sitting in an upright position and having a bulky body
Mostly corded to maintain the high suction power
Both bagged and bagless models available
Typical Features



Powerful motor and suction
Revolving brush roll for cleaning carpets
Brush roll can be turned off for cleaning bare floors
Many have extendable hose
Have attachments to use with the hose to clean almost any surface
Height adjustment for different types of carpets and rugs
Pros



Most powerful option for carpets
Most perform without a problem on hard floors as well
They hold a large amount of dirt before they need emptying
Can cover more space in less time (and with one pass) as they have wider cleaning heads.
Cons



Can feel bulky and heavy to move around (push and pull)
Not as versatile as canisters
Quite big, so you have to have enough storage space
Because of the design and weight, getting under furniture or using it in stairs can be tricky
You'll love an upright, if:



You need a powerful vacuum for overall residential cleaning

Your carpets and rugs get covered up in pet hair and dirt

You have a big home
Most canisters offer similar cleaning options as uprights. These too, are popular for residential cleaning.
Design



The ones having a wheeled body that contains the motor, filtration system and dirt bin/bag and a long hose with a cleaning head.
You pull the main body behind you while using the cleaning head attached to the hose and extension wand to vacuum
Typical Features



Powerful motor and suction

Long hose

Usually, comes with a bundle of attachments

Look especially for a canister that is equipped with a motorized brush roll head (like uprights). This feature in canister vacuums makes them ideal for conquering pet hair.

Mostly corded models available

Both bagged and bagless models available
Pros



Comparable to uprights in overall vacuuming performance
Lighter and smaller than uprights, easier to lift and store
Canisters are versatile and tend to maneuver easily
Beat uprights with their portable design
The long hose makes cleaning under the furniture, stairs, car and hard-to-reach areas convenient
Performs well on different surfaces
With the wide array of attachments, you can clean and dust just about anything
Cons



As you pull the vacuum behind you, the canister may hit furniture
The hose and cord may get tangled as you move around.
You may have to bend more to push switches than with uprights
You'll love a canister, if:



You need a powerful vacuum for overall residential cleaning (small and large homes alike)
You have stairs, as it's easier to lift than an upright vacuum and the hose makes cleaning convenient
Stick vacuums are not as heavy nor powerful as full-sized vacuums. These are best suited for light cleaning tasks or for cleaning smaller homes, cabins, and RVs.
Design



The "slim sister" of an upright vacuum: an upright model but as streamlined and lightweight as it gets

They use a rotating brush and suction to whisk dirt into a dirt container or bag

Some models convert to handheld vacuums once the wand is disconnected

Both corded and cordless models available

Mostly bagless models available
Typical Features



Lightweight

Usually not as powerful as canisters and uprights

Usually bagless and often cordless too
Pros



Weight and size - convenient to use and easy to store

As sticks often run on rechargeable batteries they can go where corded vacuums can't (such as cars and stairs)

They can easily transition from carpet to hardwood

Grab-and-go - it's easy to start vacuuming
Cons



Battery life may be disappointing in some models

Not for heavy jobs as sticks tend to be less powerful than uprights and canisters

Capacity tends to be smaller than in uprights

Not as efficient to deep-clean carpets as its "bigger sister" the upright vacuum
You'll love a stick vacuum, if:



You want to keep your home tidy and get rid off pet hair on a daily basis

You are looking for a vacuum for quick cleanups

You have a small home with bare floor and low-pile carpets, a quality stick vacuum is a great option for your primary vacuum
Handheld vacuums are made for quick cleanups, not for heavy cleaning.
Design



Portable design - the ones you can hold in your hand

Bagless

Corded and cordless models available
Typical Features



Small & lightweight

Usually battery operated

Features vary from model to model
Pros



Easy to grab and start cleaning

With the small size, you can use it practically anywhere, and storage is no problem

Great for catching those furballs before they end up making huge piles

Some come with handy wall attachments for easy storage and docking
Cons



Only for small cleanups, not suitable for a primary vacuum

Not as powerful as bigger vacuums
It's best for



Small clean-ups
For above-ground cleaning such as furniture, curtains or car seats
Robotic vacuums do the job for you – just let them roam free and they will tidy up your (pets) messes.
Design



Cordless

Battery-powered

Work on autopilot
Typical Features



They often have various cleaning modes

Most models are suitable for cleaning both carpets and bare floors

Robots work best on bare floors and low-pile carpets
Pros



You don't have to clean yourself

Your home is always tidy
Cons



Robotic vacuums can get stuck under furniture, and they cannot get to hard-to-reach areas
Not suitable for stairs or furniture
You'll love a robotic vacuum, if:



You hate cleaning
You want to extend the time between thorough vacuum sessions
You want your home to be tidy at all times
Dig deeper - More insider's tips on choosing a vacuum
It's no secret that most vacuums are no match for persistent pet hair. Finding the perfect vacuum cleaner to get rid of pet hair is no easy job.
In fact, vacuum cleaners that can take pet hair are few and far between.
Also, the range of models and types on the market can be quite overwhelming. But if you want to keep your home clean, finding the right vacuum for the job is a must.
Luckily, by following these 3 simple steps finding the right vacuum for your needs is easy!
Step 1. Pet Hair Vacuum Fundamentals
Here's the deal: pet hair is a game changer when it comes to vacuuming, and choosing a wrong vacuum only causes frustration and disappointment.
You may know what I'm talking about:
-    You vacuum around the house like a maniac for an hour - only to realize afterward that there's still pet hair.. everywhere! (Been there, my friend!)
-    Your vacuum works great… until the hose or filters get clogged up with pet hair and dander. And then the suction power drops.
-    You think for a second that you got rid of that annoying hair. But then you realize, that the hair actually never ended up inside the dirt bin - instead, it got tangled around the brush.
-    Or.. you're ready to solve the problem with a pile of cash and get the fanciest model out there - only to find yourself several hundred dollars poorer while still picking those loose hairs one by one from your couch.
This may surprise you, but only a handful of vacuum cleaners out there can actually abolish pet hair from your home.
Why?
Because a vacuum that can beat pet hair needs to be equipped with so-called Fundamental- features.
Let me explain.
A well-working pet hair vacuum needs to have enhanced and strong suction systems.
Filters have to be high performing to pick up allergens.
It needs to be overall designed to tackle large amounts/high volumes of pet hair and dander.
Also, because of the amount of hair, there should be enough dirt capacity.
You need specially designed tools and attachments to help with pet hair removal.
Also, a well-working design prevents the tangling of hair and makes sure, that the hair will end up in the bag or container.
Lastly, the vacuum needs to perform well on different surfaces, since pet hair accumulates everywhere.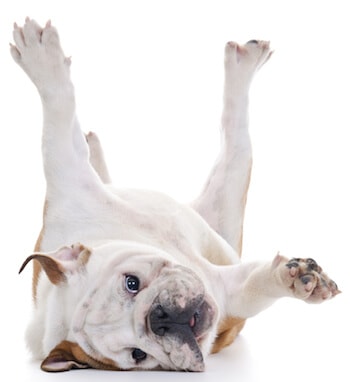 As you can see, the vacuum that can efficiently remove pet hair needs to be a real powerhouse! But don't worry – as here's where PetHairPatrol comes to the rescue.
I have spent hours on research to find which vacuums out there deliver their promises. I've written in-depth reviews based on vast research and first-hand user experience (because customers know it best). No fluff, but detailed, up-to-date, relevant information compiled with pet owners in mind.
But first, we have to focus on the most critical thing: determining your needs and preferences.
Doing this is important. Because only by doing that, you can find a vacuum that fits your situation and delivers the job. Also, this ensures you get the best value for your money.
Now that you know what the Fundamental Features of a pet hair vacuum are, it's time to start narrowing down your options. First, let's find out the best type of the vacuum cleaner for your situation.
Step 3. 10 features you want to consider before making the final decision
Now you've had a look at the types of vacuums available and probably decided which vacuum type is the best match for your needs.
Next, I will introduce you to the essential features you should keep in mind when picking the perfect vacuum. These features will help you narrow down your options to know exactly what you're looking for.
So, check out our list of 10 essential features below and find out which of these features are most important to you:
Performance (aka. how does the vacuum deliver) is without a doubt the most important thing to consider.
Manufacturers list watts and amps to assure consumers their vacuums are powerful and have excellent performance. In reality, though, performance is a result of many features, and only by using the vacuum on different surfaces you can determine its power and efficiency. This is the reason why I have gone through hundreds of user reviews to find out how the vacuums perform - not just on paper but in real life situations.
All the vacuums I have listed here on PetHairPatrol are powerful and can remove pet hair. Of course, there are differences - some vacuum cleaners perform better in some areas and surfaces, some on others. Also, there are differences in quality and price, and some vacuums just perform altogether better than others.
First of all, neither is "the best," both types come with definite advantages and disadvantages.
Here's a quick comparison of bagged and bagless models to help you out:
Bagged-type vacuums: contains dirt in a changeable bag
Pros:
Less mess – changing the bag is clean and hygienic.
Tends to hold more dirt than bagless models
Cons:
Lose of suction as the bag fills – You'll probably notice at some point, that the suction is not as powerful as it should be. An indicator tells you when the bag is full, but you can't see and observe the situation with your own eyes.
Buying and changing the bags – the expenses add up as time goes by. You have to remember to buy the bags, and of course, it causes some inconvenience to change them.
The smell – Pet hair can start to smell bad when packed in small space. However, you can prevent that unwanted odor by changing the bags frequently, which then, of course, adds to the cost.
Bagless-type vacuums: contains dirt in a bagless build-in bin
Pros:
No need to buy bags – you save money, don't have to remember to buy the bags and avoid the inconvenience of changing them.
See-through bins – you can observe when the bin is getting full
Smell free-option – pet hair won't start to smell when you throw it away after every cleanup.
Cons:
Emptying the dustbin can be messy – opening the bin can send some dust back in the air and expose you to allergens. However, you can do the emptying carefully to minimize the problem.
Should you go for a bagged or bagless model? It boils down to your personal preferences. Whichever type feels more suited for you, make sure that there's enough capacity.
Depending on your situation, the amount of pet hair varies largely. For example, if you have 5 dogs that shed a lot – you know the vacuumed up pet hair can take a surprisingly large amount of space.
The capacity of a vacuum cleaner (= the size of a dirt bin or a dust bag) matters, as the bigger the bin/bag – the less frequently it needs to be emptied/changed.
If there is a lot of pet hair to vacuum, a vacuum (bagged of bagless) with a larger capacity will ease your job.
As a general rule, bigger vacuums tend to have a more significant capacity. If you know there is going to be piles of pet hair to vacuum; you may want to consider this aspect when choosing the vacuum cleaner.
The function of filters in a vacuum is to clean the air and retain the dust and dirt that it picks up. As pets tend to spread tons of dust and dander around our homes, this may be something you want to consider more closely.
The efficiency of filters vary, and most basic vacuums have filters, that will release some dust particles and irritants back into the air.
The best filters are HEPA (high-efficiency particulate air) filters as they trap and enclose 99,9% of the allergens. You could say, that HEPA filters are the Porches of filters, and as such, they also tend to be bit pricier than other more basic filters.
If you have allergies or asthma, having a HEPA filter benefits you for sure as they've proven to reduce allergens in several tests. Or if you simply want to ensure, that the air in your home is as clean as possible, then a vacuum with a HEPA filter does the job best.
Having said that, if you don't suffer from allergies or asthma, you don't necessarily need a HEPA filter in your vacuum. There are non-HEPA models, that will trap most of the dust and dander very efficiently as well. So don't worry about this too much – all the vacuums that I have listed on my site have high performing filtration systems in them.
Corded models
Pros:
Greater suction power – it gets its power directly from the outlet
Great for heavy jobs and larger homes

 

- handy whenever powerful suction is needed
Cons:
Plugging the vacuum is an extra step that makes the vacuuming a bit more of a chore
Inconvenience – Unplugging, replugging and dealing with the cord can get annoying
Cordless models
Pros:
Ease of starting a cleanup – Lift the vacuum out of a closet, push the power switch on and your good to go in 10 seconds
Great for quick cleanups

 

- especially if you already have a corded vacuum for heavier jobs.
Portability –

 

for example cleaning your car is no problem even if the car is parked far from a power outlet
Convenience – Cleaning is more comfortable without the cord, plus you're spared from the unplugging and re-plugging while cleaning
Size – Cordless models tend to be smaller than corded models.
Cons:
Many are not as powerful as corded vacuums
Not usually suitable for primary vacuums as their battery won't last and/, or they are not powerful enough for dealing with tougher jobs
Limited battery life - Not suitable for cleaning up big spaces
Charging -

 

You have to remember to charge the battery
If you need a vacuum to clean a big house, a corded model is more powerful and probably something that could suit your needs better. Remember to check the cord length (the longer, the better), if you go for a corded model.
If you have a small home or you are looking for "a secondary vacuum" to vacuum pet hair on a daily basis, a cordless model could be a good choice. If you go for a cordless model, pay attention to what is said about the suction capabilities and the battery life once you read the reviews.
Attachments and specialized tools that come with the vacuum assure a better performance in different spaces and surfaces. They are especially important for pet owners, as pet hair sticks into carpets and couches, hangs firmly on curtains and flees practically to every hard-to-reach corner of your home.
These are the key tools that may be handy to you:
Upholstery tool

 

- For furniture, bedding and mattresses. It's designed to attract pet hair, and it's maybe the most essential attachment for getting pet hair off the sofas, car seats, etc.
Crevice tool – Allows cleaning hard to reach areas and tight spots.
Extension tool – As the name implies, this telescopic wand-shaped tool gives you extra reach. This is a useful tool for example for getting behind appliances.
Power nozzle/turbo heads/ motorized brush head – This tool gives an extra nudge for your vacuum. Usually supplied with canisters, this tool helps you to clean carpets and rugs like an upright model.
Dusting tool – This tool is excellent for getting that dust and dander off from surfaces as bookshelves or blinds.
Attachments vary from vacuum to vacuum. Make sure, that the vacuum you want includes the tools for cleaning the type of surfaces you are about to tackle. To help you with that, I have listed all the attachments that come with the vacuum on our reviews.
Most vacuums will create a certain amount of noise while operating - still, some vacuums make a lot less than others. In general, canisters tend to be quieter than uprights. But to be honest, it depends on the model, not the type of a vacuum.
The loudness of noise is rated in decibels (dB). However, as bare numbers (for example 80dB) doesn't tell very much as such, I have written down what users have said about the noise level – is it disturbing or not along with the decibels measured.
So, if your pet scares loud noises or you're easily disturbed by sounds, look for quieter models. Otherwise, just look what is said about the noise levels in general (if nothing is said, that means, users have not found the noise loud or disturbing in any way).
Upright models tend to be heavier than canisters and stick vacuums on are very light compared to both models. However, if you're about to carry the vacuum up your stairs frequently, the weight matters whichever type of vacuum cleaner you choose.
Comparing weights of different models is not straightforward. As more critical than precise pounds is how heavy it feels to move the vacuum around, for example:
with upright vacuum cleaners, you push and pull the whole weight of the vacuum around,
with canisters, you only pay attention to a part of the actual weight, as you mainly just move the hose and power head around, and
with sticks and handheld vacuums you carry almost the whole weight of the vacuum
Note, that maneuverability is a significant factor here – some models can, in fact, be heavier but as they slide and move smoothly on the floors, their weight doesn't matter as much as you would think.
You may want to ask yourself at this point:
How much does the weight matter? Do you have any problems carrying heavier objects?
Do you have to carry the vacuum while cleaning (upstairs for example)? If so, you may want to consider lighter models.
How often do you think you need to vacuum? Once a week? Then the weight of the vacuum may not be that crucial of an aspect. Every other day? Then the weight is essential as chances are that you take the vacuum cleaner out of the closet more often if it doesn't feel like such a big task.
Our tip is not to stare blindly at the precise pounds the manufacturer has reported, but rather pay attention to what is said about the overall experience of moving of the vacuum - what is said about how heavy the machine feels, is it easy to steer and move around.
The issue of quality is often overlooked, but it is, in fact, a really important aspect to consider. After all, there's no point of buying a vacuum that breaks quickly and won't last in use.
Here, ask yourself:
How often do you have to do the cleaning?
Do you want to get a vacuum for long-term use?
How much dirt, dander, and hair should the vacuum be able to take?
If you have two dogs that shed a lot and you need to vacuum on a daily basis, the vacuum should be of better quality so it will endure the frequent use. Then again, if you have a pet that sheds a little and you only need a vacuum to get rid off pet hair occasionally, the durability won't be that important of a feature to consider.
For whatever quality you choose to go for - you want a good length warranty for free repair or replacement just in case your vacuum would break. I have found that a good indicator of the quality of the vacuum cleaner is the length of the warranty – if the product is of high-quality, the manufacturer has no reason not to give a long warranty for it.
To help you out, I always assess the quality of the vacuum in our reviews. Also, I have listed the length of the warranty on a table which can be found in every review.
Leading from the issue of quality, the last thing you should consider regarding the vacuum is your budget. The price range in vacuums is wide. You can get a budget cleaner for 50 US or spend 500+ for a high-end model.
For you to get the best value for your money means paying for what you need. 
If you don't need fancy features that you're not about to use anyway, don't pay for them. If you're going to use the vacuum frequently, you may want to invest in a quality machine.
Price doesn't guarantee quality, but as with everything – better quality tends to cost more. A low-priced mass-market vacuum may break easily. And high-quality brands, such as Miele or Dyson, are big players in the field and are proven to make vacuums that are up for the job. A quality product is designed to endure, last longer and be able to take that heavy pet hair burden.
The choice is ultimately yours and as I will now show you - there are well-performing vacuums to fight pet hair in every price range.
In my opinion, it's worth to pay a little more and get the best sucker out there – just to get the pet hair problem solved once and for all.
But now, regardless of your budget, go ahead and explore my reviews to find the best vacuum for your needs. If you're still unsure about what you're looking for, don't hesitate to contact me – I'm happy to help!
*Disclaimer: PetHairPatrol.com is a participant in the Amazon Services LLC Associates Program, an affiliate advertising program designed to provide a means for sites to earn fees by linking to amazon.com and its affiliated sites. Amazon and the Amazon logo are trademarks of Amazon.com, Inc. That means we receive a small commission from Amazon if you should decide to purchase a product through our link - but don't worry, you won't be charged extra for it.
We only recommend products we believe are of value to you, and we believe in ourselves. Our goal is to make this site a truly valuable resource for all pet owners.