Last Updated on January 3rd, 2020
* PetHairPatrol strives to be a valuable resource for pet owners. We select and review all products independently; however, we may earn affiliate commissions when you buy through links on our site.
If you're looking for great dog clippers for some DIY grooming, you have chosen the right page. At PetHairPatrol, our mission is to help pet owners have a pet hair-free home, and while grooming your dog plays an important part in minimizing shedding, it also keeps your dog clean, healthy, and looking good.
Taking your dog to get a professional cut from a professional groomer can be expensive. In addition, you need to set up an appointment and often also drive your dog there. Although it may be the best solution for some hard-to-groom breeds, having a clipper at home will usually save you quite a few bucks.
A small set of grooming tools and an effective pair of dog clippers combined with a video on Youtube will enable you to give you pet an inexpensive hair cut right at home. And even if you may want to take your pet to a professional to get the right style, a clipper will help you keep the trim neat between visits to the groomer.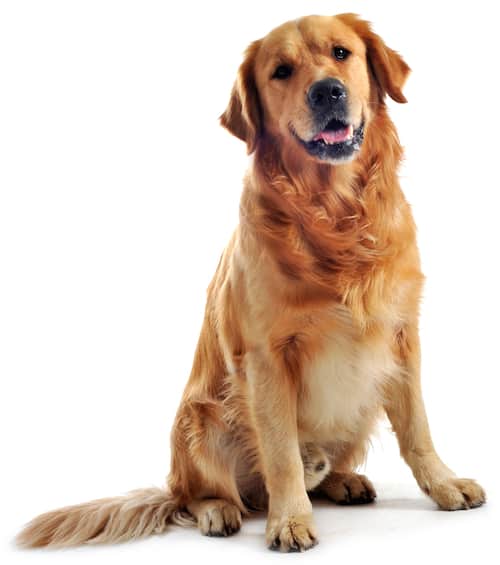 All in all, having clippers at home is a great way to save money. 
In a short moment, we'll talk about the factors you need to consider when picking the best dog clippers for your dog. But first, here are the top products we recommend.
The top picks for the best dog clippers:
Oneisall Dog Shaver Clippers
Sminiker Professional Cordless Grooming
Wahl Professional Animal Deluxe U-Clip
Best Dog Clippers -
TOP 3 in 2020
 [1.] Oneisall Dog Shaver Clippers
Why buy this product for your pet:
This popular dog clipper is highly recommended by pet owners as well as professional groomers. It is rechargeable, and it runs for 80 minutes, but you can use it while juicing up as well, so you don't need to worry about the battery running out while grooming.
What we love most about this product are the low vibration and quiet design. The noise is only 50 dB, which is less than a normal conversation. If your pet is afraid of loud noises (and clippers), then this is an excellent choice for you.
This clipper is sharp and safe, using a fixed stainless steel blade and a ceramic moving blade to offer fantastic cutting performance. You can also easily remove the blades for cleaning or changing, giving this clipper a long lifetime.
Included in the package: 4 guard combs for 3mm, 6mm, 9mm, and 12mm lengths, stainless scissors, a stainless steel comb, and an oil bottle.
This dog clipper performs well and lets you easily cut through your pet's fur. The ergonomic, cordless, and low-noise design allows you and your pet to enjoy the grooming session together and lets you quickly and cost-effectively groom your dog yourself.
Pros
+ Cordless with 80-minute runtime
+ Charge time 80 minutes
+ Low vibration
+ Quiet design (only 50 dB)
+ Safe and sharp
+ Easy to clean
+ Excellent performance
+ High ratings
+ Ergonomic design
+ Comes with 4 guard combs
Cons
- Not waterproof
- Guard combs are a little tricky to remove
 [2.] Sminiker Professional Cordless Grooming
Why buy this product for your pet:
This is another widely popular dog clipper that gets praises from pet owners. It is cordless, and it has a lithium battery that offers a 70-minute runtime when fully juiced up. Charging takes a longish 4-5 hours, but that is just a small shortcoming.
It has a titanium acute-angle blade and a ceramic moving blade, which together provide a safe and efficient cut for all kinds of fur. This clipper is powerful, and it will cut through thick fur with ease.
The moving blades are adjustable from 0.9mm to 2mm to slightly adjust the cutting length, and the clipper comes with 4 additional limiting combs for further modification.
The Sminiker Professional clipper has a quiet and low-vibration design to make grooming comfortable for your pet, and it is also lightweight and ergonomically designed for easy handling and maneuvering.
Included in the package: 4 guard combs for 3mm, 6mm, 9mm, and 12mm lengths, cleaning brush, stainless steel scissors, nail clipper, and nail file.
Being a safe and efficient dog clipper, this is an excellent choice for any dog owner looking to save some money by grooming their pet at home.
Pros
+ Cordless with a 70-minute runtime
+ Charge time 4-5 hours
+ Low vibration
+ Quiet operation (only 60 dB)
+ Adjustable moving blade (2mm- 0.9mm)
+ Safe and sharp
+ Easy to clean
+ Excellent performance
+ Easy to hold and use 
+ Ergonomic design
+ Comes with 4 guard combs
Cons
- Not waterproof
- Can't be used while charging
- Charging takes 4-5 hours
 [2.] Wahl Professional Animal Deluxe U-Clip
Why buy this product for your pet:

This Wahl dog clipper is an excellent choice for grooming fine to medium dog hair. Because the clipper is corded with an 8-foot cord, you won't have to worry about the battery running out with a half-groomed pet.
Wahl is a well-known brand with a long history in manufacturing electric clippers. They are known for their high-quality products used by consumers and professionals alike. They have many different types of clippers for different purposes; this model being one of their most popular ones for light home grooming.
The clipper operates quietly and does not heat up for the safety of your pet. It is also easy to use and comfortable for both the groomer and the groomee.
This clipper comes with the Wahl's Standard Adjustable Blade that is easily adjusted between cut lengths of 1.2mm to 2.4mm. The blade also has a coating that protects it from corrosion build-up. The blades can be easily changed for new ones or sharpened when needed making sure you don't have to buy a new clipper just because the blades are dull.
Included in the package: 7 guard combs for 1/8", 1/4", 3/8", 1/2", 5/8", 3/4", and 7/8" lengths, storage case, stainless steel scissors, styling comb, apron, blade guard, blade oil, an instructional book, and DVD.
This popular clipper is a great choice if you're looking for a corded dog clipper for some DIY grooming at home. It is safe and efficient, providing a pleasant grooming session for you and your pet.
*Some customers are saying they received a used product when ordering a new one. However, Wahl does use synthetic hair for testing the quality of their blades before they leave the factory, and this probably explains why buyers find hair in their new products.
Pros
+ Corded with an 8-foot cord
+ Does not heat up
+ Quiet operation (only 65 dB)
+ Made in the USA
+ Adjustable moving blade (1.2mm to 2.4mm)
+ Safe and sharp
+ Blades are easy to clean and change
+ Comes with 7 guard combs
Cons
- Not waterproof
- Does not cut very thick hair
Buying Guide -

Everything you need to know when buying Dog Clippers
If you haven't decided on a dog clipper yet, and you want to know more, here is everything you need to know before buying one.
Reason for buying clippers
There are two main reasons people need dog clippers, namely:
Personal use
Professional use
If you're buying a dog clipper for personal use, then a low to medium-grade clipper will suit your dog's needs perfectly. After all, you probably have one or two dogs, and you'll only groom them a couple of times a month at the most.
However, if you're a professional groomer who carries out this service for other dog owners, you'll likely use your clipper on a daily basis. Also, you'll most likely encounter various types of dogs with various fur types.
For professional use, you have to go for the best-grade clipper—which could cost you hundreds of dollars. However, they're worth the investment—since they're stronger and more capable of cutting through thick fur.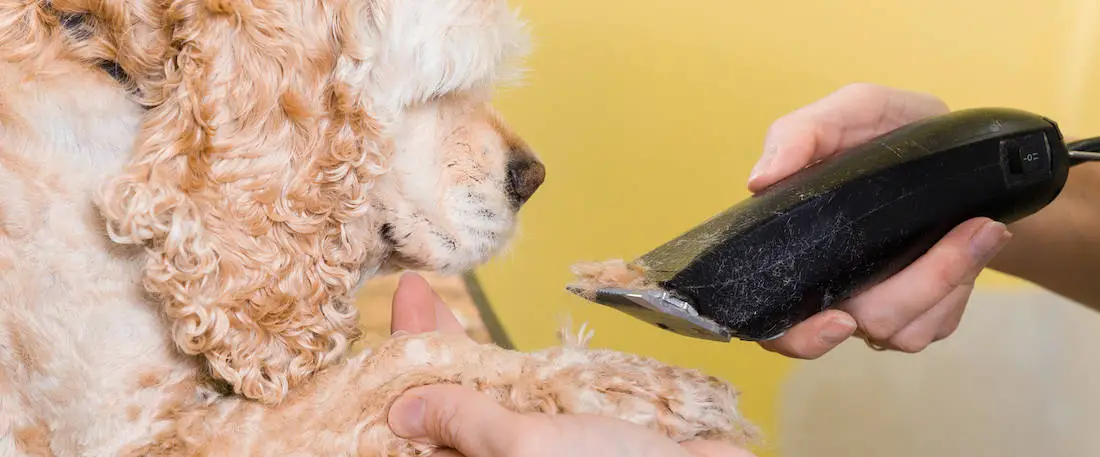 Dog Fur Type
Getting a clipper with the proper qualities to groom your dog's fur is vital.
Generally, there are two types of dog fur:
If you have a dog with a single coat, a clipper with a low revolution per minute speed would still be enough to groom your dog effectively. Generally, a low to medium-grade clipper will meet your needs.
However, if you have a dog with a double coat, your clipper will have to cut through denser fur than a dog with a single coat. In this case, you need a clipper that has a high revolution per minute speed. This is the type of clipper that's more likely to cut through the thick fur effectively. You'll need a high-grade clipper to meet your needs.
Whatever type of fur your dog has, it's vital that you clean and dry your dog before you begin to cut its fur. You should also detangle the fur to prevent any inconvenience.

The Difference: Human Clippers vs. Dog Clippers
Considering that the human clippers are more popular, you might be wondering if it could work for your canine, too. Let's stop you right there.
Using human clippers on your pup could lead to more problems than solutions. Human hair is different from dog fur, and clippers are made with those differences in mind.
Dog clippers generally have more teeth in their blades. This helps them to cut through the thicker dog fur effectively.
Using human clippers on a dog could make its blade blunt since it was built for softer hair. In extreme cases, this can even make your clipper's motor burn out.
Another reason to avoid using your human clippers on your dog is to avoid burning its skin. A dog clipper has been built to dissipate heat faster and vibrate much less than a human clipper. This means a human clipper will heat up quickly and make your dog uncomfortable or in pain from the heat.
Although in general, with the finer blade teeth, higher blade speed, and quieter motors, you'll also find that dog clippers are more expensive than human clippers, the price tag shouldn't be a reason to cut corners (literally).
Dog Clippers -

Features to consider
Weight and Size of the Clippers
If you're a professional groomer, you may prefer lighter clippers since you'll have to hold them for a longer period of time—using them quite often in a day's work.
A pair of light clippers ensure you can prevent wrist fatigue due to the clippers' weight. However, a tradeoff with light clippers is that they may tend to vibrate more.
If you're grooming a dog with thick fur, your clippers will need to work at a high revolution per minute speed. For light clippers, this would cause a lot of vibrations and make the dog—and your hand—uncomfortable. However, if you're only using the clipper once every few weeks, you don't need to worry too much about weight.
Another consideration is the size and shape of your clippers. It should be built with an ergonomic design, which helps you handle the clippers comfortably and effectively.
People have different sized hands, which means you should use your personal hand-size to choose the clippers right for you.

Cord or Cordless?
Another one of the considerations to make before picking your dog clippers is the presence or absence of a cord. This will usually depend on your preference.
If you feel that it's more convenient to plug in your clippers and begin, then you can go for a clipper with a cord. A professional groomer will most likely stay with the clippers with cords because of its power and lack of worrying about charging it—or having extra batteries.
If you have to groom a lot of dogs, a cordless dog clipper might be unable to serve you effectively because most of them would last for only about an hour or two before the battery dies on you.
However, the cordless dog clippers also have their advantages.
The first and probably the most important advantage you get with a cordless clipper is that it makes it easier for you to reach hidden parts of your dog.
There are some parts like the armpits or the buttocks that are easier to reach with a cordless clipper. Then there's no risk that your dog will get tangled up with the cord while you're trimming its fur.
Another advantage with the cordless clipper is that it's easier to move around with.
Nevertheless, some dog clippers come with both options if you want to have both. Some clipper manufacturers make this provision in some of their clippers—you'll just have to purchase a cord pack, and you're good to go.
Amount of Vibrations, Noise, and Heat
It's common for most clippers to vibrate, generate noise, and heat up after a long period of use. But even at that, you should expect different levels of these from various clippers.
First of all, your clipper should have the lowest vibration possible to avoid scaring your dog off or making it feel uncomfortable during the cut (for you and the fur-baby).
What you'll find in most cases is that vibrations, noise, and heat increase when your clipper's motor clocks in at a high revolution per minute.
Unfortunately, these are the most suitable clippers for thick fur. To prevent this, only go for the most powerful clippers when you have a dog with thick fur.

If your dog has relatively thin fur, you can choose a low-power clipper. This will ensure that you can use your clipper for a long period of time without heat, vibration, or noise. Many of the least noisy clippers available today produce only about 50 to 60 decibels of noise.
Dog Clipper Blades
An important part of your clippers is its blade. Over the years, clipper blades have improved in their function. This is due to metal alloys as well as laser technologies.
The most common types of clipper blades are:
In some cases, other elements like carbon, titanium, silver, or chrome are added to the two materials to make a better blade.
One issue you should consider with clipper blades is whether it's interchangeable or not. For some clippers, you can easily replace their blades with blades from your local pet market or other sources.
However, for some clippers, they will only use blades made specifically for the clippers' model by the manufacturer. To change these specific blades, you can only make the purchase from the manufacturer—which means changing the blades will be more expensive and more difficult.
If you use your clippers regularly, it's inevitable that you'll have to change your blade often. In this case, you want to get clippers that use blades that are easily available to buy.