As a pet owner, you surely know how much wear and tear pets can cause on your home. Baseboards get chewed, carpets get peed on, and furniture may take quite a hit.
Couches are a great example of an expensive item in your home, which may suddenly need to be replaced because Rover had a huge pee accident or Oliver decided to try his claws or teeth on the upholstery.
Especially during those puppy months, covering your sofa with a couch protector can be a good idea. It can also be of help if your senior dog has started having accidents.
Also, sometimes it's just late, and the upholstery is ruined. If you can't afford a completely new couch right now, you can give it a new fresh look with a slipover cover.
For whatever reason, you are looking for the best couch protector for dogs, and we have you covered. We picked the pet couch covers that stay in place, protect the upholstery, are easy to wash, and are made to last.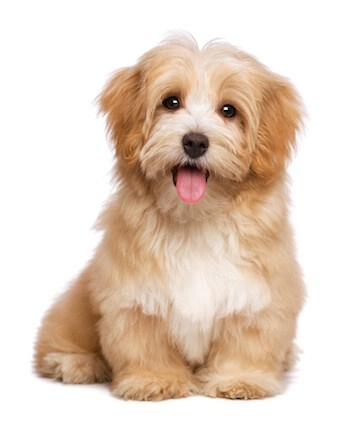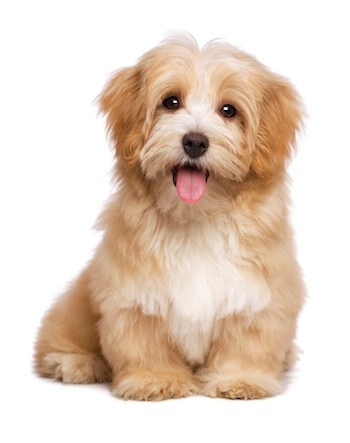 First, we'll go through the best furniture covers for dogs. Then, we'll move on to more detail about how to use these pet-friendly sofa covers.
But now, let's dive in.
Add a header to begin generating the table of contents
PetHairPatrol selects and reviews all products independently; however, we may earn a small commission on purchases made through our links. Learn more.
Best sofa covers for dogs -

tested and recommended by our experts
This bestselling reversible sofa cover is water-resistant, and its durable fabric will protect your sofa from all kinds of wear and tear that happens in pet homes.
Many shapes and sizes so you can find the perfect fit for your furniture.
Water-resistant fabric will allow you to quickly wipe off any spills before they penetrate the surface. The material is also very high quality and durable, which means it's perfect for pet homes.
Elastic straps and anti-slip foam stripes keep the cover firmly in place and prevent it from sliding when you sit.
There are many colors to choose from, so you can easily find something that fits your décor. It's also reversible so that you can alternate between the two colors.
Machine washable for easy care. When it gets dirty, you simply wash it in the washer, and it's as good as new. We also love the fact that you can tumble dry the cover with a low heat setting. This helps you remove pet hair, dust, and allergens easily.
Recommended for anyone looking for a highly durable yet stylish way to protect your sofa from all those pet messes.
This highly popular slipcover with excellent ratings is also one of our favorites. It looks good, stays in place, is easy to clean, comes in various colors, and most importantly, protects your sofa from pets.
The cover protects your sofa from daily wear and tear like stains, your pet's claws, and many types of messes. Unfortunately, it's not waterproof, so if you're looking for a cover that protects your sofa from pet urine or spills, scroll down to find our favorite waterproof sofa cover.
This product is available in many sizes and shapes, so you can choose one that perfectly fits your furniture. It's also available in many colors for you to choose from.
The fabric is very stretchy to offer that perfect fit on any type of furniture and also super comfy for you and your pet. Also, the foam strips that are included help the cover fit better and stay in place.
The cover is machine washable, which makes it easy to care for. When it's dirty, just pop it in the washer. We would prefer if it were also dryable in the drier, but as high temperatures may reduce the elasticity, it's not recommended. However, pet hair is easily shaken off before the washing, so this is only a minor downside.
The cover is very easy to install. You just drape it over the sofa using the labels that help you align the seams and pull the cover down from all sides.
Recommended for anyone looking for a cover that provides protection from everyday use or gives your sofa a new and fresh look if your pet already got some damage done.
Best Waterproof Sofa Cover for Dogs
The perfect slipcover if you're worried about urine accidents or spills ruining your sofa. It comes in many sizes and colors, and most importantly, the fabric is 100% waterproof.
100% waterproof to protect your sofa from any spills, urine accidents, or other pet messes. The top of the fabric is coated with waterproof treatment, which means you can just wipe the mess off. The back also has a waterproof PE layer just in case of bigger spills or accidents.
Many sizes and colors available, so you can find the perfect match for your home and furniture. Remember that it is not customized for different types of sofas, but the elastic material will fit almost any design.
Easy to place with labels that guide you. It also comes with foam strips you can use to tuck the fabric into place and make it fit beautifully.
The fabric is super soft and comfortable.
The cover is machine washable, so when it gets dirty, you just pop it in the washer. We love the fact that it can be dried on the low setting to remove pet hair and dust, although you should be careful as hot temperatures might easily damage the waterproof PE layer.
Recommended for anyone looking for a fully waterproof sofa cover that will protect the expensive upholstery from pet accidents.
Durable, high-quality sofa cover that will block spills and urine accidents with its 100% waterproof design. It comes in many sizes and has a great design that stays in place.
100% waterproof material with 5 layers to prevent any leaking through. The upper layer is faux suede fabric, under which you will find a foam fiber filling, non-woven fabric, waterproof layer, and a non-slip layer in the back to keep the cover in place.
There are no seams in the product to prevent liquids from seeping through. Even if your pet has a big accident, your couch is guarded against damage.
It comes in many sizes so that you can find the ideal fit for your couch, recliner, chair, futon, or even your bed! There are also many colors to choose from, so you can easily get something that fits the color of your sofa.
It comes with an anti-slip fabric on the back, two foam strips, and elastic bands to keep it firmly in place and prevent slipping.
Because the cover is machine washable, it can easily be thrown in the wash when it gets dirty. You can also use the drier on a low setting to remove pet hair and dust, which is an excellent feature for a couch cover in a pet home. Just wash and dry, and your sofa cover is as good as new!
Recommended for anyone looking for a durable and 100% leakproof sofa cover that stays in place and doesn't slide.
Best Sectional Couch Covers for Dogs
The ideal cover to fit any type of sectional couch. Also durable, easy to clean, antimicrobial, and available in many colors and shapes.
The elastic material fits any type of couch perfectly. The cover is kept in place with a stretchy design, elastic straps with buckles, and anti-slip cardboards that will shape the cover to match the design of your furniture.
Patented, eco-friendly, 100% hypoallergenic, and a certified Oeko-Tex 100 material that is soft and skin-friendly. The fabric also comes with antimicrobial treatment to prevent bacteria, mold, stains, and odors.
The material is durable and prevents damage from your pet's claws.
The cover is machine washable for easy maintenance and cleaning and can also be tumble dried to remove dust, lint, and pet hair.
Recommended for anyone looking for the perfect sofa cover to protect and fit any sectional couch perfectly.
Best Sofa Protector for Dogs –

Quick Buying Guide
If you're looking for a pet-proof couch cover, here are the things you need to consider: