Best Brush for a Golden Retriever -
Buying guide and Top 6
Last Updated  By Matt Clayton 1 Week Ago
* PetHairPatrol strives to be a valuable resource for pet owners. We select and review all products independently; however, we may earn affiliate commissions when you buy through links on our site.
With shedding season right around the corner – again! – you might be wondering what is the best brush to keep your Golden Retriever's fur shiny and all that shedding under control.
Grooming is one of the best ways to reduce loose dog hair in your home and significantly cut down your need to clean and vacuum. With the right equipment, you will be able to cut the problem at its source – your furry friend that is.
Check out the 6 top products for a Golden Retriever brush. Tried and tested – these are the favorites of numerous dog owners and their Goldens.
We also have a buying guide if you're not sure what type of brush is the best choice for your dog and a grooming guide with tips on how to give your pet a shiny and healthy coat.
Let's dive in!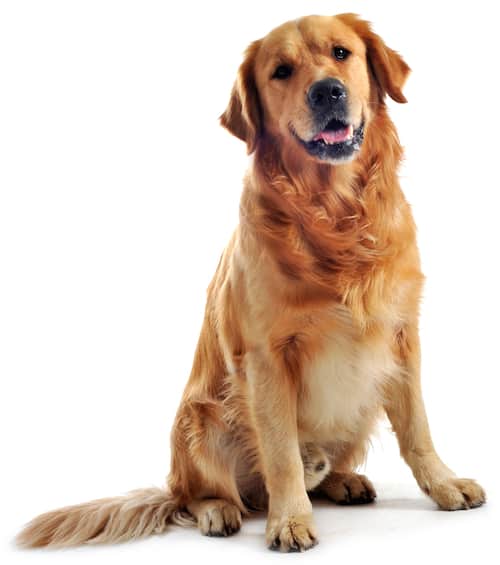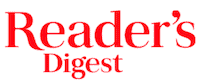 Add a header to begin generating the table of contents
Quick tips: How to keep your Golden's fur in perfect condition -
and your home pet hair–free
Top 6 Best Brushes for Golden Retrievers in 2022-
Editor's Choice
Best Slicker Brush
Hertzko Self Cleaning Slicker Brush For Pet Hair Grooming
Best Slicker Brush
Slicker Pro Self Cleaning Brush For Pet Hair Grooming
Best De-Shedding Brush
Large Long Hair Dog FURminator deShedding Tool
Best De-Shedding Brush
DakPets FURBlaster Deshedding Brush
Best De-Matting Brush
GoPets Dematting Comb For Dogs and Cats
Best Combination Brush
SAFARI Plastic Pin and Bristle Combo Dog Brush
Best Brush for A Golden Retriever -
Reviews and Comparisons
 [1.] Hertzko Self-Cleaning Slicker Brush
Gentle and effective on double-coated breeds
Bent wires are gentle on the skin
Self-cleaning feature
Comfort-grip and anti-slip handle
A popular tool for gently yet effectively removing loose hair and eliminating tangled fur.
The fine wires reach deep in the coat removing dirt and dander, but because they are bent, they won't scratch your pet's skin. The brush is also easy to clean as the wires retract with a push of a button releasing all the collected fur.
It will leave your Golden's hair healthy, soft and shiny.
Pros
+ Removes mats, tangles, knots, dirt, and dander
+ Great for everyday brushing and grooming
+ Pins reach deep into the coat without scratching your pet's skin
+ Durable product with high-quality materials
+ Increases blood circulation and promotes a healthy coat on your pet
+ The self-cleaning function operates smoothly and makes the brush easy to clean without getting the wires bent
+ Ergonomic handle prevents wrist strain
Cons
- More expensive than most simple slicker brushes, but also worth the investment because of the high-quality materials and design
 [2.] Slicker Pro Self-Cleaning Brush
Easily detangles and cleans a double coat
Flexible wires are gentle on the skin
5-inch brush head
Self-cleaning feature
Soft anti-slip handle
This product is highly recommended by pet owners, vets, and professional groomers alike. It is a handy tool for keeping you Golden's double coat clean, soft and healthy.
The flexible wires are gentle on the skin while still penetrating the dense fur and thoroughly brushing a thick double coat.
The brush is comfortable to hold, and the self-cleaning feature makes it easy to clean. It even comes with an e-book grooming guide and a lifetime full money back guarantee.
Pros
+ Effectively removes mats, tangles, and dirt
+ Excellent product for everyday grooming and brushing
+ Doesn't scratch the skin or hurt your pet
+ Leaves even the thickest double coat soft, shiny and clean
+ Self-cleaning feature cleans the brush in 5 seconds
+ Ergonomic handle makes brushing comfortable
Cons
- The self-cleaning feature may be a little stiff if the brush is not cleaned properly
 [3.] Large Long Hair FURminator deShedding Tool
Efficiently removes undercoat and loose hair
Specially designed for dogs from 51-90 lbs. and with coats longer than 2 inches
Stainless steel deShedding edge reaches through the top coat
FURejector self-cleaning feature
Ergonomic handle
The Furminator is one of the worlds most popular grooming tools and for a good reason: it can reduce shedding by up to 90% when used regularly.
After using a slicker brush to brush your Golden, you can run a Furminator through the coat to remove all the remaining shed hair and undercoat.
The teeth on the product are long to reach through the top coat easily, but it doesn't cut the skin of your pet. This tool makes de-shedding easy and helps you fight that loose hair invading your home.
Pros
+ Safely and efficiently removes loose hair and undercoat
+ Collects and reduces shedding
+ Distributes oils across the fur for a shiny coat
+ Easily reaches through the top coat
+ Reduces shedding by up to 90%
+ Doesn't cut the skin or damage the coat
+ Ergonomic handle for a comfortable grip
+ Comes in many sizes
Cons
- Only for de-shedding
- Only to be used on Golden Retrievers with a fully grown undercoat
 [4.] DakPets FURBlaster Deshedding Brush
Easily removes undercoat and loose hair
Detachable 4-inch rust-resistant blade
Quick release button for easy cleaning
Ergonomic non-slip handle
A popular de-shedding tool with high ratings designed by pet grooming professionals. The non-irritation 100mm-4 inch stainless steel blade efficiently removes all the loose hair and undercoat while not damaging the top coat or your pet's skin.
The sturdy design and long-lasting materials make sure this product stands regular use, and you even get a lifetime money-back guarantee as an assurance.
Pros
+ A safe and effective de-shedding tool
+ Gentle and non-irritating blade
+ Removes loose undercoat without damaging the top coat
+ Promotes healthy skin and coat
+ Robust and durable design
+ Non-slip grip for comfort
Cons
- Teeth may be too short if your Golden has an extremely thick coat
- Can be a little less effective than the Furminator
 [5.] GoPets De-matting Comb
Clears all kinds of mats and tangles
Double-sided: de-matting and de-shedding combined
Sharpened teeth reduce tugging
Rounded ends for sensitive skin
An excellent tool for de-matting your Golden Retrievers undercoat.
The blades cut through the mats minimizing pulling and tugging that may feel uncomfortable for your pet. The rounded prongs won't hurt the skin, and they make cleaning the brush easier. Because it's a two in one design, you can also use this tool for de-shedding.
Pros
+ Blades cut through tangles instead of pulling the hair out
+ Original professional quality de-matting tool
+ Use one side for de-matting and the other for de-shedding
+ 12-tooth side for mats and tangles
+ 23-tooth side for thinning and de-shedding
+ Round edges won't hurt or irritate the skin
+ Rounded prongs make cleaning easy
+ 2.25 inches wide
+ Non-slip gel handle for comfort
Cons
- Some users say the silicone handle feels sticky
 [6.] SAFARI Plastic Pin and Bristle Combo Dog Brush
Two tools in one: pin and bristle brush combined
Helps reduce shedding
Promotes a healthy coat
Ergonomic comfort grip handle
This combination brush is an excellent tool for everyday upkeep grooming between de-matting and de-shedding.
It will help keep your Golden's fur shiny and healthy by removing dirt and loose hair and distributing the natural oils of your dog's skin across the coat. Using it regularly will keep your pet's fur from matting and reduce the amount of shed hair in your home.
Pros
+ Great for daily upkeep grooming
+ Side with pins removes loose hair and dirt
+ Side with bristles distributes the natural oils across the coat
+ Easy and comfortable to use
Cons
- If the coat has tangles or mats, you need to use a de-matting tool first
Wrapping Up: 
The top picks for the best brush for Golden Retrievers
Best Slicker Brush
Hertzko Self Cleaning Slicker Brush For Pet Hair Grooming
Best Slicker Brush
Slicker Pro Self Cleaning Brush For Pet Hair Grooming
Best De-Shedding Brush
Large Long Hair Dog FURminator deShedding Tool
Best De-Shedding Brush
DakPets FURBlaster Deshedding Brush
Best De-Matting Brush
GoPets Dematting Comb For Dogs and Cats
Best Combination Brush
SAFARI Plastic Pin and Bristle Combo Dog Brush
Buying Guide -
How to pick the best brush for your Golden Retriever
Here are some tips on choosing the best brush to groom your Golden.
How often should you brush your golden retriever?
Brush your Golden from head to toe at least once a week—if not every day—to avoid matting and decrease the amount of fur shed in the home.
Use a slicker brush for daily or weekly brushing as it will keep the fur from matting and remove loose hair. Regularly brushing your dog with a slicker brush will keep the coat healthy and shiny while also helping keep your home pet hair -free. You can also use a steel comb for finishing touches.
The coat will shed twice a year, and during these times you will probably notice your home suddenly covered in dog hair - even more than usual! The best tool during shedding season is a de-shedding tool that will remove loose hair before it gets wafted into the air only to land on your furniture and clothes.
What should I look for in a brush for a Golden?
You will need something specific for double coats that are able to get through potentially thick mats and knots.
When it comes to grooming your Golden, there are four types of brushes that you will want to invest in: a slicker brush, a de-shedder tool, a de-matting tool, and a combination brush.
1. Undercoat de-matting tool
As we know, the undercoat rake or comb helps brush out any mats and tangles on the undercoat of your dog. This is an important part of grooming when it comes to your double-coated companion.
Benefits:
Gets rid of dense undercoat fur
Eliminates mats and tangles
2. Slicker brush
Slicker brushes are one of the most recommended brushes for a Golden's coat because it helps keep the hair neat and kept while also spreading the natural and essential oils throughout the coat.
Benefits:
Removes tangles and mats from the outer coat
Smoothes and shines the outer coat
3. De-shedding tool
If you want to save yourself time brushing and vacuuming, then do not forget the de-shedder tool! This catches hair that a regular brush will miss. It will not cut or damage the skin, so it's highly recommended by groomers and vets.
For a full-grown Retriever, a 4-inch comb is best for his or her large size and long hair. The most effective way to use the de-shedder is about once a week, but only if you notice that your Golden's coat is getting extra fuzzy.
Benefits:
Uses a fine blade to remove fuzzy/feathery parts of undercoat
Thins the coat if it's getting thick
4. Combination Brush
You'll also want to get a wire brush, also known as a combination brush. A combination brush is a great daily brush to keep with general upkeep. Combination brushes are double-sided, with one side wiry and the other like a brush.
Brush gently and pay attention to the legs and underarms, which is where Goldens usually get knots and mats.
Benefits:
Pin style on one side and bristles on the other (double-sided)
Great for basic everyday grooming to avoid excessive shedding
Helps distribute healthy natural oils across the coat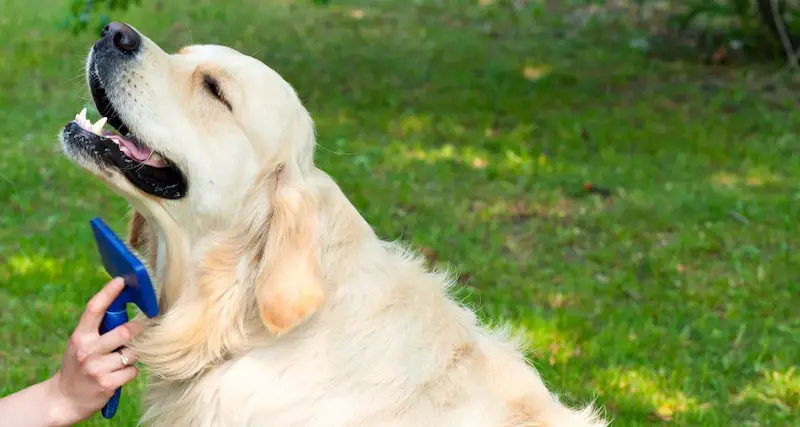 What is the best brush to use on a Golden Retriever?
Hands down, the most helpful brush when it comes to dealing with a Golden's luscious locks is the slicker brush. If you get only one brush for your dog, get a slicker brush.
Golden Retrievers are unique in the way that they have a double-coat, meaning that this breed requires a lot more grooming work and responsibility than most other dogs.
The slicker brush is a sure-fire way to ensure a healthy and untangled coat. It not only sorts through the bottom layer, but it also brings essential oils to the surface and brushing spreads them along the top coat.
Grooming Guide -
How to groom your Golden Retriever
What type of coat do Golden Retrievers have?
Goldens have a double coat that act as a natural heating and cooling system.
But they're not born with these long silky coats—in fact, they don't start developing long fur until they're about three months old.
Around that age, you'll notice long, fluffy hair beginning to grow on the tail. This is called "feathering," which is basically when the adult coat starts to grow in. Funnily enough, the feathering only starts at the tail before working its way up through the rest of the body.
When Golden puppies are growing, they get this feathery fur under the legs, stomachs, and on their tails.
So, what happens with their puppy fur? Goldens don't actually shed their puppy fur.
Instead, it's pushed aside by the adult hair that grows in its place. The undercoat thickens as the outer coat grows in until the Golden is about 18 months old. This is why Golden Retrievers have a double coat.

The inner coat is short and cropped to the body and acts kind of like a thermostat, keeping the dog warm in the winter and cool in the summer. The outer coat is slightly wavy and longer, and it is the one that requires the most regular care.
A Golden's fur coat is long, silky, and comes in a variety of golds, from nearly white to yellow to an orangey-mahogany color.
As they get older, the coat may change color, varying between lighter and darker. You'll notice white around the muzzle area, too.
What is feathering?
Owners of Golden Retrievers are quite familiar with this term, but if you have a young puppy that hasn't started growing its double-coat yet, then we'll help you out.
Feathering is when the adult coat starts growing in around 3 months of age. When it is completely grown in, it will vary depending on each dog's heritage and bloodline.
Some Goldens will have a full coat by 9 months old, whereas some are not fully developed until nearly 2 years old.
Adult Goldens have "feathers" on their legs, neck, and tails -- which as you could probably guess, are the long strands of hair that naturally fluff out.
You'll notice "feathering" beginning at the tail since the coat will come in starting there. It will also be a little darker than his or her puppy coat.
How often do Golden Retrievers shed?
When you look at a Golden's long hair, you might guess that they shed often. This is mainly true, however, what you want to look out for is the annual coat shedding.
Golden Retrievers shed their thick, water-resistant double-coat once or twice a year. If you begin to notice extra clumps of fur around the house or on your furniture, it's probably shedding season!
You can't avoid shedding season, but you can make it more manageable by brushing regularly. A simple brush once per day is recommended to keep the unruly shedding at bay, though you will want to invest in special brushes to appropriately take care of the double-coat and the shedding.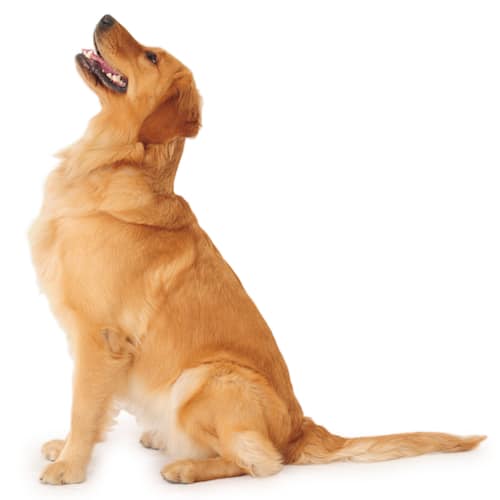 What is the best way to groom a Golden Retriever's fur?
Since Goldens have long and extravagant fur, it's best to brush at least once a day. This is to help avoid matting, tangling, and the fur-ball whirlwind that comes with frequent shedding.
To brush your dog's coat, start from head to toe. Pay close attention to each area of the body, especially the side and undercarriage, so you can spend extra time in case the fur is thick and matted.
If you find matted fur, try to brush it out gently. To do so, hold the matted area above the coat, so you aren't pulling on his or her fur while brushing. Start at the top of the mat and work your way towards the skin.
If the fur is too matted to brush through, then remove it with a pair of scissors. You don't need a special pair of scissors for this, but you do want to be sure they're sharp and efficient to get the job done quickly.
Do Golden Retrievers need their hair cut?
They certainly can!
As we know, a Golden's fur is long and luxurious looking. However, with such beauty comes a handful of problems, like matting, tangling, shedding, and of course, getting a little too long.
If you decide to cut your Golden's fur yourself, then follow these steps. Remember not to use clippers, but instead use scissors or thinning shears.
1. Use an undercoat comb to get as much excess fur as possible before using thinning shears.
2. Do not trim the golden's entire coat because of their double coat, which is designed to keep the dog comfortable in any season. If you cut the whole coat, it will interrupt the dog's natural heating and cooling system.
3. Trim the fur on the feet and legs. The edges get fuzzy, so they need to be clearly trimmed with scissors. Trim it to the level of the pup's feet and comb it back down. It should now be above the level of the dog's pads.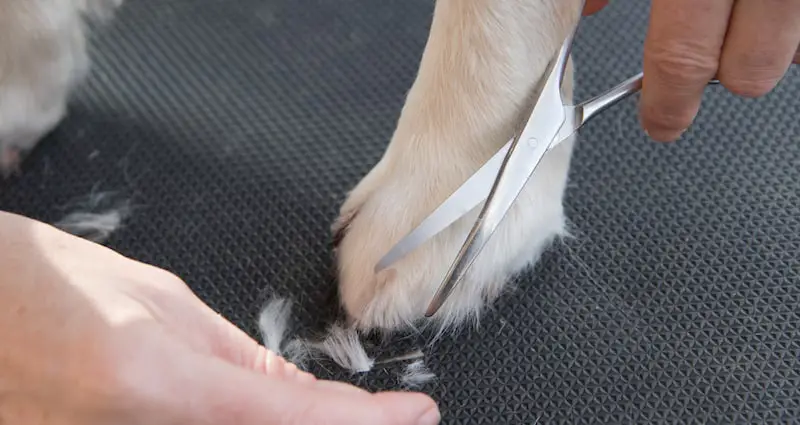 4. Trim the fur on the back legs with your thinning shears. Focus on cutting off the long and fuzzy hair. The fur on the back of the legs should be longer than the front by a few inches.
5. Thin the undercoat around the chest and neck. This area has a lot of excess hair! Be sure to use thinning shears around the shoulders and then on the chest until it lies flat.
6. Trim around the ears by using your thinning shears to take stray and wild hairs off the top.
7. Brush through with a regular brush to ensure the fur is at the desired and appropriate length. This is also helpful to get any excess hair that was left behind during trimming.
Dos & Don'ts for Grooming
Invest in the right tools and beauty products before fully grooming your Golden. This includes brushes, shampoos, de-tanglers, and trimming tools.
Allow for enough time when grooming and brushing the coat. Goldens shed a lot so there may be more fur than you anticipate!
Brush your pup outside if possible. This way, you can avoid all the excess floating hair inside your house, and you won't have to run through with the duster and vacuum again.
Try to use detangling sprays or conditioners after bathing. Tangled hair happens the fastest when it's wet, so this is the best way to prevent new tangles in the long run. This also helps the brush go through the coat faster with less tugging.
Make grooming fun! It sure feels good to be brushed, but if your pup starts to get antsy while waiting for you to comb through their golden coat, consider giving him a treat after as if to say, "You're such a good boy for being so patient!"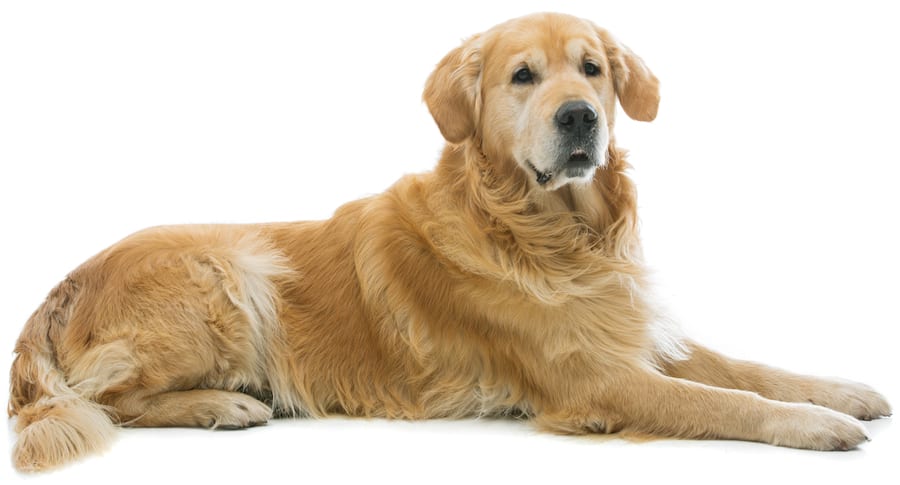 Did you like this guide? Check out some related articles on dog grooming and managing shedding by clicking here. And if you want to know how you can manage to keep your home clean with pets, here's a step-by-step cleaning routine to follow.