If you have a heavily shedding dog, you're probably constantly looking for quick and easy ways to remove dog hair. Cause let's face it, some of those furry buddies shed profusely, and during shedding season, it seems like there is no end to how much fur can come of one single dog.
If you're looking for the perfect rubber broom for dog hair, you're in the right place.
We got a stack of popular brooms and tested them in homes with heavy shedding dogs like huskies, golden retrievers, and pugs.
After tons of pet hair and various other messes, we found the one we can call a keeper.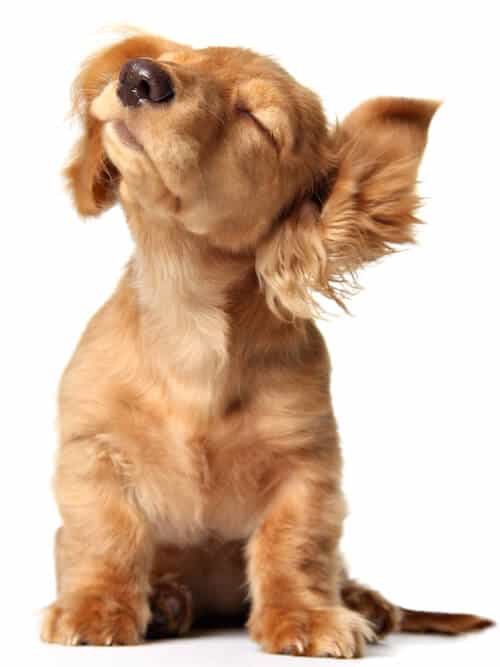 Do you want to know which broom actually conquered the dog hair?
Let's find out.
Add a header to begin generating the table of contents
PetHairPatrol selects and reviews all products independently; however, we may earn a small commission on purchases made through our links. Learn more.
Quick Guide – How to Choose a Broom for Dog Hair
These are the key factors when choosing a broom for pet hair:
Rubber is the ideal material because it attracts and captures pet hair & it's easy to keep clean.
An extendable handle helps adjust the broom for your height
Versatility ensures value as you can use the same product for many different messes
Make sure it's suitable for the floor material you'll be using it on – or better still, all floor materials
So with these in mind, let's take a look at our favorite broom for dog hair:
Best Broom for Pet Hair –
Our Top Pick Reviewed
We tried quite a few brooms, but only one made it to our list of top picks.
Usually, we pick a top 3 or top 5, but this time we only had one ultimate winner, so why recommend something that doesn't work as well. This product is the best rubber broom for pet hair, so why consider anything else?
Let's see which product was the best, hands down.
The Bestselling Top Choice –
FURemover Broom

This highly popular rubber broom with a built-in squeegee is the perfect broom for pet hair. It cleans up dog hair easily and effortlessly from all kinds of surfaces. At the same time, it's not just a pet hair broom, but you can use it for cleaning up many types of messes and spills all-around your home. Check the latest price.
Key Features
100% rubber bristles attract and remove pet hair
Suitable for all surfaces
Extendable handle from 20" to 42"
Built-in squeegee
Dimensions: 40 x 12.5 x 2.5 inches
Weight: 1.08 Pounds
Let's find out what our review team gathered:
Test Results:
The FURemover broom has bristles made of 100% natural rubber, which is the perfect material for attracting and gathering dog hair. It also has a squeegee so that you can use both sides depending on the mess and surface. The broom has a sturdy feeling to it, and although the design is quite basic, it feels comfortable to hold.
The broom worked wonders on all types of surfaces. Tile, vinyl, hardwood, laminate – no matter what material the surface was made of, the broom efficiently picked up pet hair with one sweep. We tried it with long and short dog hair, and the rubber bristles captured the hair easily.
We also found it worked on carpets as a quick solution for wads of pet hair, although we still recommend vacuum cleaners with brush rolls for thoroughly removing pet hair from carpets and rugs. Still, with a few sweeps, this broom would pull up a lot of pet hair even from thick carpeting.
The extendable handle allows you to adjust the broom for people of different heights while also enabling compact storage. It also has a built-in squeegee, which can also be used for pet hair, but it also cleans up all sorts of messes with just a quick sweep. You can definitely use it to wipe any spilled liquids, but it also cleaned up sugar, cereal, kibble, and mud – to mention a few.
Cleaning the broom is easy, as you just need to rinse it or give it a quick wash with soap and water.
After testing a bunch of brooms in real pet homes, the FURemover rubber broom really stood out. It's definitely the top choice, and we can see why it's so popular among pet owners. Our test team gave it a full 5/5 as it worked miracles not only on dog hair but numerous other messes as well.
Pros
+ 100% rubber bristles are efficient in removing pet hair
+ Suitable for many surfaces and cleaning tasks
+ Built-in squeegee
+ Adjustable handle
+ Compact storage and easy to clean
+ Lightweight and easy to use
Cons
- Will not work very well on thick high-pile carpets