Last Updated on February 19th, 2019
Your bearded collie is snuggling up to you on the couch. It feels so nice, warm, and fluffy—until he gets up and leaves a mountain of fur in his place. You're used to it by now, easily dusting it off your legs and moving on. Although it's no longer on your lap, it's now floating throughout the air—above the couch, in the bedroom, kitchen, and bathroom, wherever he goes.
Although you vacuum the couch and carpet religiously, you just can't understand why your allergies are acting up. However, there's the hair you can't reach that's not on the couch or the table, not found on your armchair or the bed—it's the dog hair in the air.
Not only is the pet hair causing you issues with cleanliness, but the dander in the air is also making your nose itch and your eyes water.
What if you could get cleaner air and get rid of some of that pet hair, dander and odors at the same time?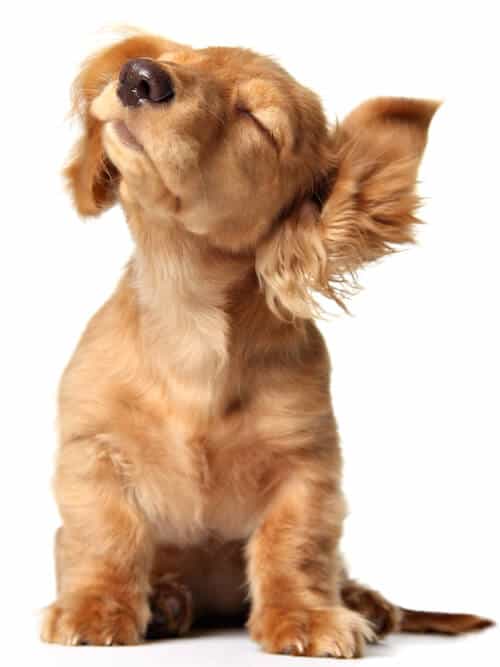 With this guide, we'll take you through everything you'll need to know when investing in a world-class air purifier for pet hair. From the various factors that are in a quality air purifier to comparing our top three choices, you can find all the facts, measurements, information, and answers to all of your questions about air purifiers here.
Quick pick! - Top 3 Air Purifiers for Pet Hair
Why do you need an air purifier for dog hair?
There are many ways to remove pet hair from the air - one of them is by using an air purifier. Although these air purifiers won't completely 100 percent get rid of all pet hair in the air, it will do a pretty good job at it. After tackling the couch and thick carpet with the vacuum, you can rely on the air purifier to take care of all the dog hair wafted into the air by your cleaning efforts. Without an air purifier, once the dust settles, it settles. And it settles as dander and hair back on the floor which you then need to mop or vacuum again.
For starters, consider this fact for a moment: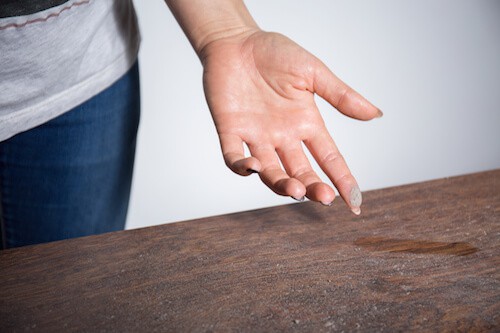 More than 50 million Americans experience various types of allergies each year, according to the Asthma and Allergy Foundation of America, with cat and dog dander being the most common triggers.
That means that there are a lot of Americans suffering from pet allergies that can be eliminated or reduced with the proper care and maintenance. Although air purifiers don't completely eliminate the possibility of your allergies acting up, they can definitely make a difference in clearing the air—of dog hair and dander that is.
How does an air purifier for pet hair work?
Many efficient air purifiers have enough power to circulate the indoor air and capture the pet hair floating around. You just have to pick one that suits the room size or the size of your house or apartment. When the air is circulating through the air purifier, it will also catch the dog hair.
But, it's not just about the hair when you have a pet in the house. Your dog can carry all kinds pollutants inside in its fur, and if you have seen a dog shake itself in direct sunlight, you know their coating is full of dust and other small particles which are wafted into the indoor air. Moreover, of course, there is the dander.
To get the best chance of getting all that dog dander out of the air in your home, you should invest in a purifier with a HEPA-type or true-HEPA filter. These filters are responsible for trapping particles in its system that are down to 2-4 microns in size. Fortunately, dander is 2-3 microns.
This filter will then capture and retain the animal dander, dust, and other pollutants, thus lowering the possibility of you or your family's allergies acting up.
To be fair, these air purifiers can only reach the hairs floating around in the air—not settled in your sofa or on your shirt. It would be pretty dangerous if it were powerful enough to suck up pet hair embedded in your couch - if it were that powerful, it might suck in your pet as well! You still need to vacuum; however, it can definitely help to leave less pet hair floating in the air than before, and reduce sneezing down to a minimum.
Fortunately, most dog hair will stay in the air before it settles, so the air purifier will take care of that floating hair before it goes out of bounds and out of play—for the purifier, that is (you can still tackle it with a lint roller or a vacuum).

Factors That Will Affect Your Choice
It's essential for you to realize a few things about dog hair and dog dander before you invest in an air purifier.
Dog hair is not the culprit behind your allergies acting up—it's the pet dander that's attached to the hair that causes you to sneeze, your eyes to water, and your nose to get stuffy.
If it's just dog hair you're worried about any "HEPA-type" filter should work sufficiently enough to remove the pesky hair floating around. However, if you have allergies, you should invest in a "true" HEPA filter, which will eliminate the dander floating in the air and causing your allergies to act up.
You should aim for a pre-filter or a filter screen that is separate and can be removed and cleaned, which will lengthen the lifetime of the HEPA-filter.
If you're looking to eliminate pet odors as well as hair and dander, you should invest in an activated carbon filter which will reduce all kinds of foul smells your pet leaves behind. Also, you may want to check out our article focusing especially on air purifiers for odor elimination.
Now that you know a few things about air purifiers and their effects on dog hair, here are our top three choices to get the air around you as clean as possible.
The 3 best air purifiers for dog and cat hair in 2019
Coway AP-1512HH Mighty Air Purifier
With a three-year warranty, an air quality indicator and a filter change indicator, this is an excellent choice for any dog owner looking for an efficient air purifier. Click here to see the latest price.
4 Stage Filtration System (Pre, Carbon, True HEPA, Vital Ion)
Air Quality Indicator
Auto Mode
Eco Mode
3 Speed Air Flow Control
Timer 1/4/8 hours
Filter Replacement Indicator
Quiet Operation
Covers up to 528 ft²
Certification:
-  AHAM CADR: 233 (smoke), 246 (dust), 240 (pollen).
-  Energy Star
The indicators alert the owner when it's time to change the filter—so you don't have to worry about whether the filter is full or not. Since its compact by design, it can comfortably fit into any home and room, but it's also perfect for a big space—it can clean up rooms that are up 528 square feet (about the size of a 3-car garage) in one go!
For the lazy or low-on-time owners, it comes with a replacement filter pack—one package that comes with two carbon pre-filters and a replacement HEPA filter, leaving you good to go for about a year.
Coway first began devoting research and development processes to environmental solutions back in 1989. Their aim to enhance general living standards also mixes with their desire to produce and provide a visually appealing product with powerful performance to make your life easier.
With its four-stage filtration system (Pre-Filter, Carbon(Odor) Filter, True HEPA Filter, and Ionizer) you will definitely get cleaner than clean air. The micro-mesh pre-filter will catch larger particles and lengthen the lifetime of the other filtering parts, and the carbon filter will take care of all those nasty smells. To effectively eliminate dander, pollutants and other small particles the Coway AP-1512HH Mighty Air Purifier then uses a HEPA-filter and finally an ionizer to catch anything that wasn't caught by the three previous filters. And if you don't want to use the ionizer to be environmentally friendly, you can always turn it off when it is not needed.
And speaking of being environmentally friendly, this Coway air purifier uses the Eco Mode to save energy when the Air Quality Indicator has not detected pollution for 30 minutes. On the other hand, the indicator uses particle sensor technology to monitor the air quality and kicks the fan to high gear when needed. It has 3-speed settings, auto mode, and eco mode.
The Mighty Air Purifier also can be set on a timer, from one to four- to eight-hour increments, which can help you time it during the night. Although you don't have to worry about it being noisy either, with quiet operation, this purifier is a silent killer of air-borne pet hair.
Summed up

The Coway AP-1512HH Mighty Air Purifier is easy to use, effective and quiet, with all the features and functions you need from an air purifier; at a reasonable price compared to what you get. It is perfect for large spaces, and the 4-stage filtration mechanisms remove airborne pollutants, hair, dander and all kinds of particles to make the air fresh and clean. It's an excellent choice for any dog owner looking to remove pet hair from the indoor air.
Winix WAC9500 Ultimate Pet True HEPA Air Cleaner with PlasmaWave Technology
With its two operation options—control panel and convenient remote control, high-quality filtration, air quality indicator and filter change indicator, and up to four different settings, this is a perfect purifier for the pet-owner who wants excellent quality, ease of use and clean air with no pet hair, dander or nasty pet smells. Click here to see the latest prices and more information.
Washable pre-filter traps pet hair and large particles
Nano Silver Mesh neutralizes bacteria and viruses
Washable Carbon Filter for advanced odor control
True HEPA Filtration
PlasmaWave Technology attacks pollutants at the molecular level
3-Smart Sensors for dust, odor, and light for set-and-forget operation
Remote control
Dim feature for nights
Filter Change Indicator
Covers a room up to 283 sq ft
Winix, a brand established and set in motion over 40 years ago in 1973, they have focused their products on providing clean air and water through next-generation technology and high-quality engineering. They strive to design each of their products to be as aesthetically-pleasing yet productive as possible. Each of their designs is user-friendly and powerfully effective.
With four different settings that you can choose from, this purifier gives you exactly what you're looking for to get the job done. From Low, Medium, High to Turbo, you can either set it at your convenience or use the "set and forget" feature, leaving it on with its automatic speed adjustment.
This Winix air purifier is technologically advanced with 3 Smart Sensors to control the functions in Auto-Mode. When using this mode, the purifier recognizes odor, dust, and light, and automatically adjusts the air cleaner settings to adapt to the changes in the environment to give you the cleanest of cleans.
It also promises high-quality filtration, with 5-stage air cleaning and superior control of pet hair. The Winix Ultimate Pet True HEPA Air Cleaner with PlasmaWave Technology has a washable pre-filter, True HEPA-filtration, anti-bacterial treatment, and advanced odor control with a washable carbon filter. The carbon filter also sets it apart from other brands on the market—efficiently eliminating pet smells as well as other odors that are usually found around the house (from cooking and smoking, for example). To top everything up, the specific PlasmaWave Technology targets and attacks pollutants at a molecular level to neutralize bacteria, odors, and gases in the indoor air.
Summed up

The Winix WAC9500 Ultimate Pet True HEPA Air Cleaner with PlasmaWave Technology is a high-quality air purifier with all the features you need. You could buy a more expensive one with more bells and whistles, but this air purifier offers everything you need it to have. It gets praising reviews on its capability to remove pet hair from the air, and it is easy to maintain. With the remote control, three advanced sensors, and great filtration, this product really does deserve its place on our top three air purifiers for dog hair.
Honeywell 50250-S True HEPA Air Purifier
If you're looking for a capable, mid-range air purifier for a household with dogs or cats, this could be the one for you. It is doctor-recommended for allergy reduction, and it cleans out all kinds of particles from hair and dander to odors and bacteria. This Honeywell air purifier gets excellent user reviews and ratings, and it is one of the bestselling air purifier products on Amazon. Click here to learn more about the Honeywell 50250-S True HEPA Air Purifier.
Patented 360-degree air intake
SurroundSeal Technology
Three air cleaning levels
Activated carbon pre-filter
True HEPA Air Purifier filter
Intelli-Check™ Electronic Filter Change Indicator
Covers up to 390 sq. ft.
Certification:
- AHAM CADR: 250 (smoke),
250 (dust), 250 (pollen).
Honeywell is a Fortune 100 company that has over $40.5B in sales and uses its platform to offer solutions that improve quality of life for people around the globe. Focusing on generating clean, healthy energy, and using it more efficiently, the company has products that help clean the world around them.
The Honeywell 50250-S True HEPA Air Purifier has a patented 360-degree air intake which is backed by SurroundSeal Technology which minimizes the number of air leaks of unfiltered air getting back into the room. The powerful fan with the 360-degree air intake maximizes the airflow and the efficiency of the air purifier and allows you to place it in any part of the room.
The filtering is excellent capturing up to 99.97% of microscopic allergens as small as 0.3 microns in size. First, the activated carbon pre-filter captures larger particles while eliminating foul smells; then the air is guided through the True HEPA Air Purifier filter, which filters out even the smallest particles up to PM (particulate matter) 2.5.
In smaller rooms up to 80 sq.ft. in size the air is circulated up to 23 times every hour and in larger rooms up to 390 sq.ft. in size up to 5 times every hour. The power and efficiency of this machine will guarantee you fresh and clean air at all times.
With light indicators, the filter tells you when something needs to be changed, requiring absolutely no "memory-maintenance" for you. The filter is extremely easy to replace, with a filter light indicating when it needs to be changed, and with the simple process that requires absolutely no tools from you—and no head scratching either.
Summed up

For a "set-it-and-forget-it" air purifier, this model is great—especially for a large area, and can be left on all day. It is a fairly basic but yet effective and powerful air purifier for any pet owner wanting to purify the indoor air at their home and looking for an efficient mid-range machine to do the job.
FAQ
Investing in an air purifier is a big investment. Not only with the initial purchase but you have to realize that you'll probably end up having these purifiers for the next few years. Within the next few years, you'll be entitled to purchasing filter replacements and keeping maintenances on your air purifier. If you have a dog—or a few, it should be a valuable investment. However, we realize that with such a commitment, you might have a few questions.
Here are our most FAQ to help you out:
Although it will not get all the dog hair out of your home, it will definitely help out—as long as you've invested in one with powerful air circulation and excellent filtration. Just think of all the hair, dust and dander being lifted to the air every time you vacuum or your dog shakes itself. The air purifier will circulate the indoor air filtering out all these particles before they settle as dust on your floor. Having an air purifier will not eliminate the need to vacuum completely, but it will definitely reduce the times you have to do a thorough clean-up with your vacuum.
Even if you don't have allergies (and especially if you do), we suggest you pick out an air purifier that has a HEPA-filter. These filters have a promise of ousting 99.97% of contaminants larger than 0.3 of a micron. Having excellent filtration will make sure the air in your home is always clean and fresh.
Especially if you have a long-haired dog, this might be your heaviest concern. When your dog sheds, the fur will get everywhere—from the floor to the sofa to the bed—even to your clothes! However, the air purifier will focus solely on that fur that's floating around in the air before it settles. This is the target goal of these air purifiers. So, if your problem is dog hair that's stuck to your furniture, the air purifier cannot do anything about it—it's best if you invest in a pet hair vacuum for that
However, for that hair that's still floating around in the air and polluting your breathing environment, you can definitely benefit from an air purifier. Every time your dog gets up and shakes itself, a huge amount of dust, dander, hair and other small particles are wafted in the air. Unless you have an air purifier to do the task for you, you will have to take out the vacuum once the dust has settled. Having an air purifier guarantees clean and fresh air while saving you a ton of cleaning.
This is where the majority of your allergies will come from—the dog dander. Scientifically speaking, the several proteins that are found within the dander is what may cause allergy symptoms. With an air purifier, the air around you becomes cleaner because it filters out skin cells, urine, saliva and even the proteins that cause allergy symptoms—if they are all in the air. Ultimately, the air purifier will focus on making the air around you as breathable as possible for you—giving you clean air and lessening the triggering of any allergy symptoms by inhaling that dander from your beloved dog.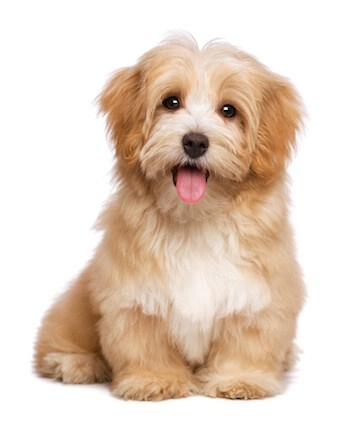 We hope that this guide has not only taught you the ins and outs of dog hair and air purifiers but, also given you the answer to which one is the best air purifier for dog hair on the market. We hope you will find the one that fits your needs, and if you have any questions feel free to contact us!
*Disclaimer: PetHairPatrol.com is a participant in the Amazon Services LLC Associates Program, an affiliate advertising program designed to provide a means for sites to earn fees by linking to amazon.com and its affiliated sites. Amazon and the Amazon logo are trademarks of Amazon.com, Inc. That means we receive a small commission from Amazon if you should decide to purchase a product through our link - but don't worry, you won't be charged extra for it.
We only recommend products we believe are of value to you, and we believe in ourselves. Our goal is to make this site a truly valuable resource for all pet owners.