A stick vacuum seems like a fantastic addition to your cleaning gear. It's lightweight, versatile, and easy to handle. It doesn't take up much space, and it can clean all kinds of surfaces from the floor to ceiling.
Stick vacuums look like the ideal vacuum cleaner, and many users recommend getting one. You are tempted to buy one, because who wouldn't want to make cleaning easier and more effortless. Why should you sweat it if there is a better way to take care of vacuuming in your home?
But are stick vacuums worth it? Why should you get one – or should you? 
Price Categories
(and Quality)
First of all, stick vacuums range from the most basic electric broom to top-notch products with their advanced technology and superb features. The differences between two appliances, both called stick vacuums, can be massive.
And, naturally, as the features vary greatly, so do the prices. You can get a pretty basic stick vacuum at a low price, or you can invest in something that has high-quality materials and cutting-edge features. Between, of course, are those moderately priced products that come with all the essential features but lack some of the state-of-the-art elements.
With vacuum cleaners, price and quality usually go hand in hand. Since good quality materials and designing new innovative and advanced technology is expensive, the price goes up with every new feature that is added to the vacuum.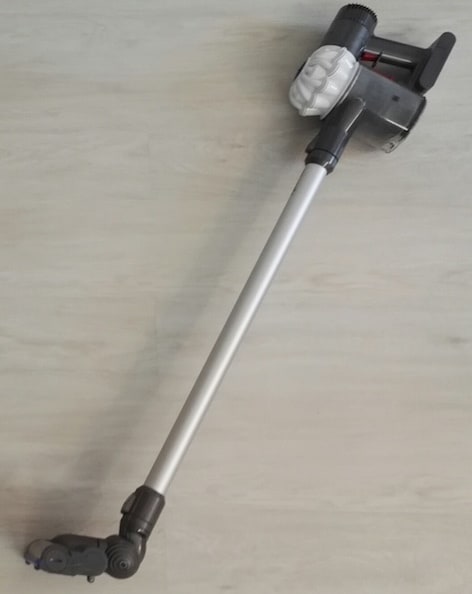 However, it is not only expensive stick vacuums that are worth your money. You need to look at that sweet spot where your needs and the features of the vacuum meet. If you have a tiny apartment, you don't want to pay for the longest runtime on the market.
You need to figure out:
At the same time, it's all about the price-quality ratio. An expensive stick vacuum can have new features that haven't been tested thoroughly and aren't practical. Sometimes manufacturers are in a hurry to release new products before their competitors, which leads to imperfections. On the other hand, a more reasonably priced product can be an excellent choice when you compare the performance and ease of use to a moderate price.
Focus on these key features when evaluating the price-quality ratio:
Runtime
Suction
Attachments
Weight
Design
Filtration
Size of the dirt cup
Additional features
With thorough research, you can find these gems where your individual needs, your budget, and a vacuum with an excellent price-quality ratio meet.
Benefits of having
a stick vacuum
A stick vacuum is a lightweight vacuum cleaner that combines the maneuverability and compact design of a smaller vacuum with the cleaning power and versatility of a sturdier and more powerful vacuum. It is easy to handle, and you can use it to clean almost any surface in your home.
From floors, carpets, and baseboards to upholstered furniture, car seats, vents, and curtains, a stick vacuum is a practical and convenient allrounder that will help you keep your home clean and dust-free.
If you haven't tried one, you should. Most of these vacuums have no cord to plug in, and instead of lugging out a bulky upright and dragging it with you as you go, you can simply pick up the stick vacuum from the charger and easily take care of any mess.


The detachable wand and a set of tools allow you to convert the stick vacuum into a handheld vacuum. Basically, the smart design enables you to vacuum anything with ease. It turns vacuuming from a burdensome chore to a no-sweat job.
You want a stick vacuum because it's
Lightweight
Easy to use
Adaptable
Versatile
But in addition to the fact that a stick vacuum is incredibly handy, there is another more significant benefit. 
People are used to vacuuming their homes once a week. Because a big upright vacuum can be difficult to take out and drag around, most people try to avoid cleaning and let the dust and dirt build up. This results in having to put a lot of effort into cleaning once you get around to doing it. But a stick vacuum changes the way you clean completely.
Instead of using one of your days off work to vacuum your entire home, a stick vacuum keeps your home clean by putting the emphasis on upkeep vacuuming. Because the vacuum is within arms reach, juiced up and easy to use, you can take it for a quick spin every day. To keep your home clean at all times, all you need to do is to take care of small messes when they happen and do a quick cleanup in high-traffic areas every day or a few times a week.
With just a few minutes every day, you can significantly reduce dust and dirt in your home, which prevents the mess from accumulating. Because it's easier to reach under furniture and appliances, you won't feel the need to avoid these areas when cleaning. With a stick vacuum, a quick cleanup every day is effortless, and you will see a big change in how clean your home is.
In short: Stick vacuums are definitely worth it. 
With this one appliance you can vacuum:
Floors (tile, parquet, laminate, vinyl…)
Carpets
Upholstered furniture
Car seats
Curtains
Vents
Baseboards
Delicate objects
Door frames…
A stick vacuum is incredibly versatile, and it can adapt to almost any surface. And although it may be compact in size, it does offer excellent performance. For a 70's style shag carpet, it may not be the ideal choice, but on almost any other surface, a high-quality stick vacuum does an excellent job.
With a stick vacuum, you can keep your home clean. But more importantly, it makes vacuuming quicker and easier. Because who wants to spend their time cleaning?